Uruguay officially the Oriental Republic of Uruguay or the Eastern Republic of Uruguay or the Republic East of the Uruguay (River) (Spanish: República Oriental del Uruguay, is a country in the southeastern region of South America. It is bordered by Argentina to its west and Brazil to its north and east, with the Atlantic Ocean to the south and southeast. Uruguay is home to 3.3 million people, of whom 1.8 million live in the metropolitan area of its capital and largest city, Montevideo. With an area of approximately 176,000 square kilometres (68,000 sq mi), Uruguay is geographically the second-smallest nation in South America after Suriname.
Uruguay remained largely uninhabited until the establishment of Colonia del Sacramento, one of the oldest European settlements in the country, by the Portuguese in 1680. Montevideo was founded as a military stronghold by the Spanish in the early 18th century, signifying the competing claims over the region. Uruguay won its independence between 1811 and 1828, following a four-way struggle between Spain, Portugal, Argentina and Brazil. It remained subjected to foreign influence and intervention throughout the 19th century, with the military playing a recurring role in domestic politics until the late 20th century. Modern Uruguay is a democratic constitutional republic, with a president who serves as both head of state and head of government. It frequently ranks as one of the most developed and prosperous countries in Latin America.
ITS A LONG FLIGHT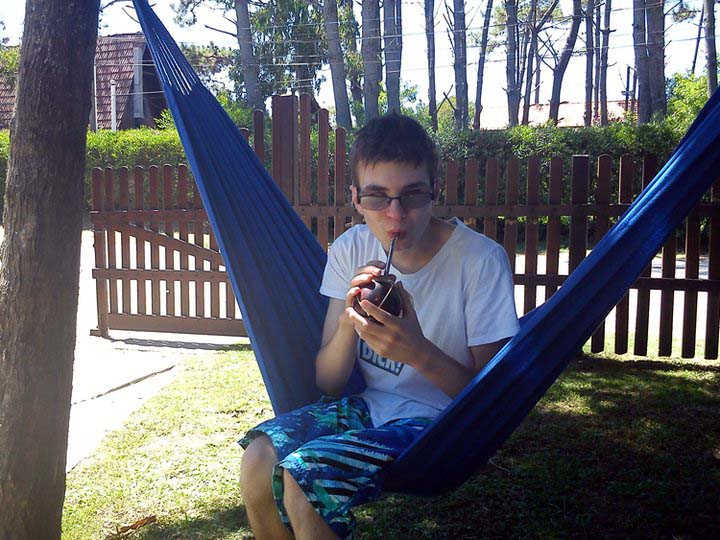 SEB @ LA PALOMA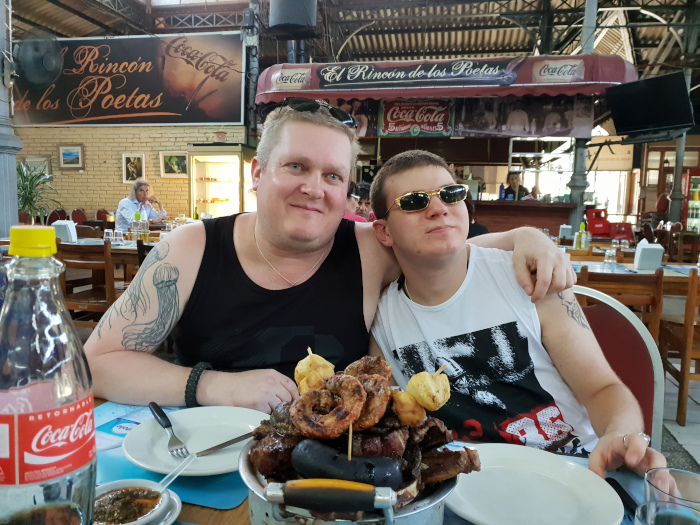 ASADO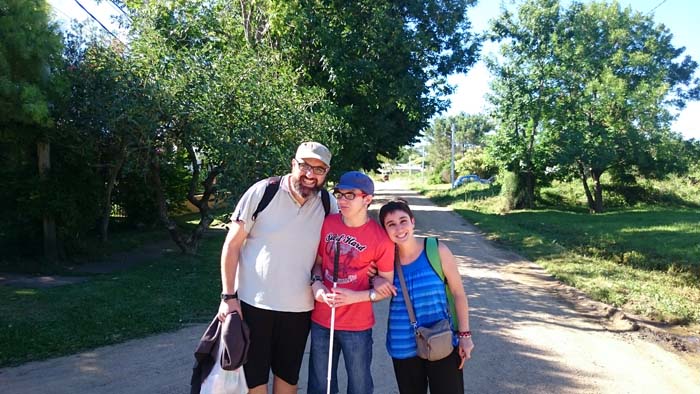 MARCELO, ROMINA Y SEBBELITO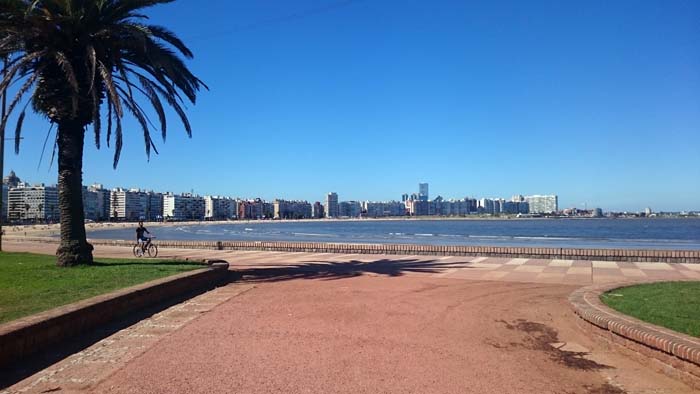 MONTEVIDEO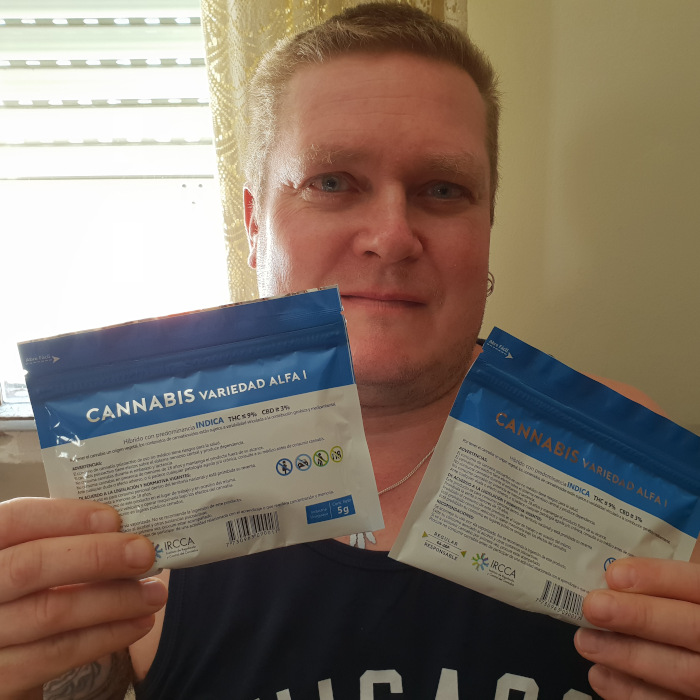 President Jose Mujica signed legislation to legalize recreational cannabis in December 2013,
making Uruguay the first country in the modern era to legalize cannabis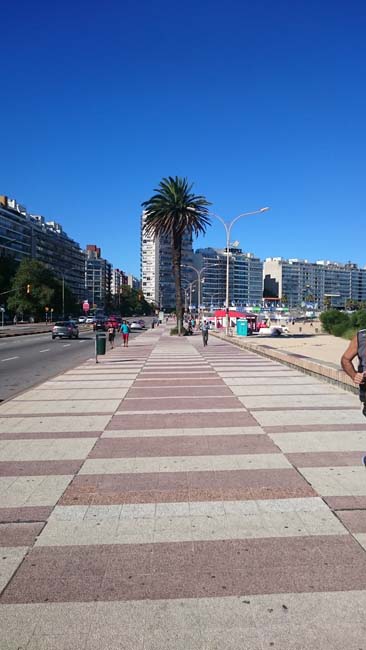 LA RAMBLA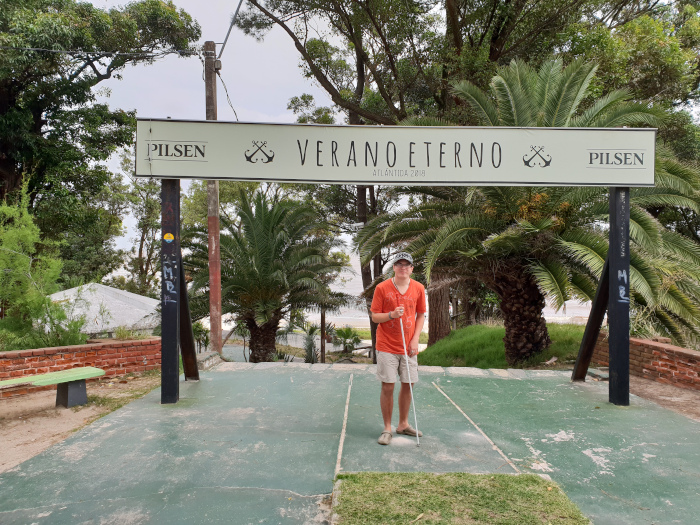 ATLANTIDA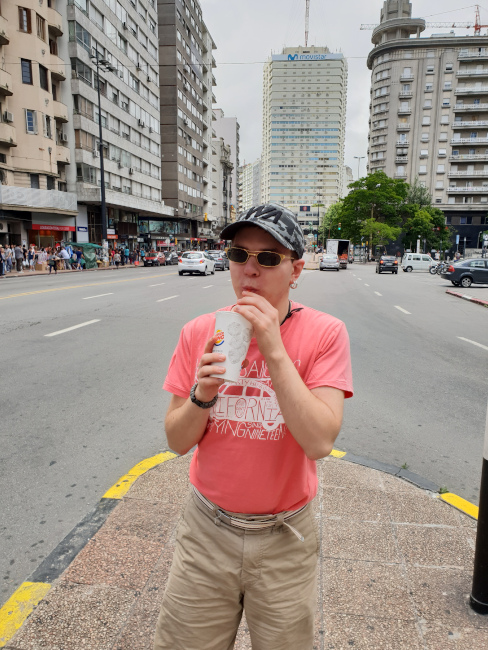 MONTEVIDEO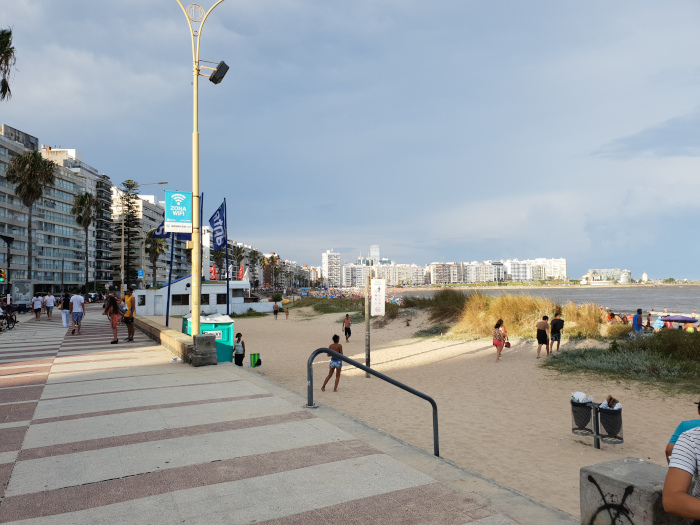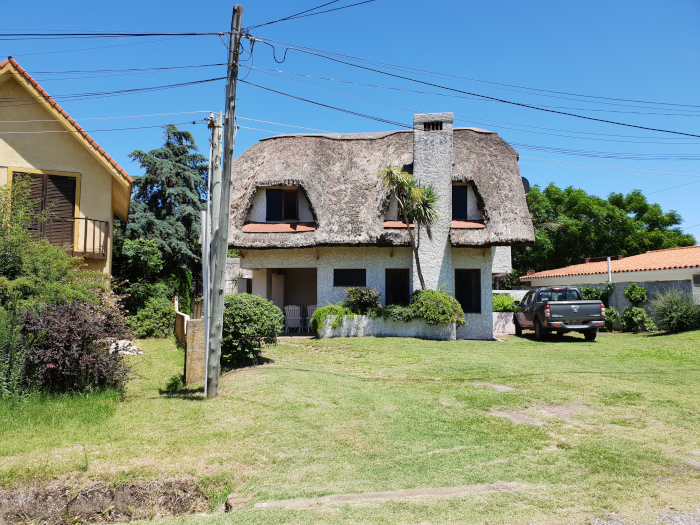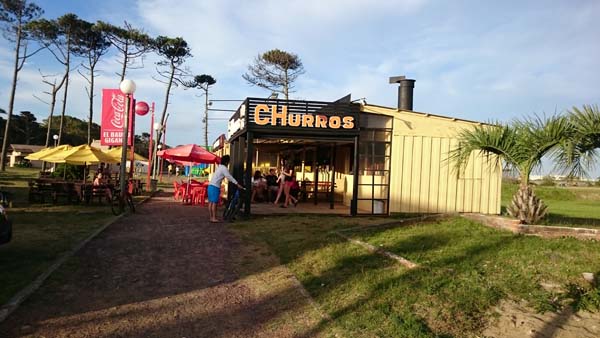 CHURROS EN LA PALOMA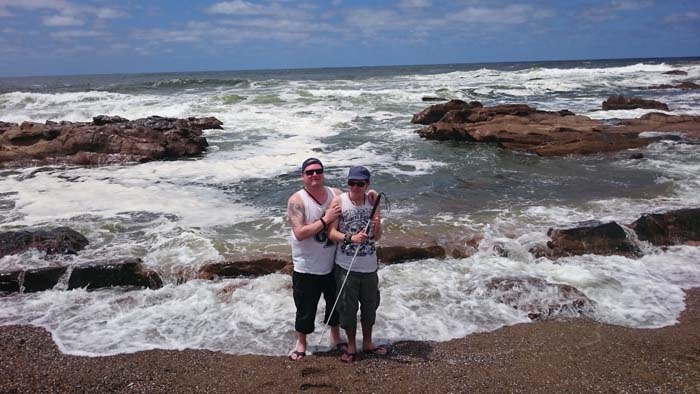 EL OCEANO ATLANTICO
SEBBES FIRST TATTOO @ UNDERGROUND / MONTEVIDEO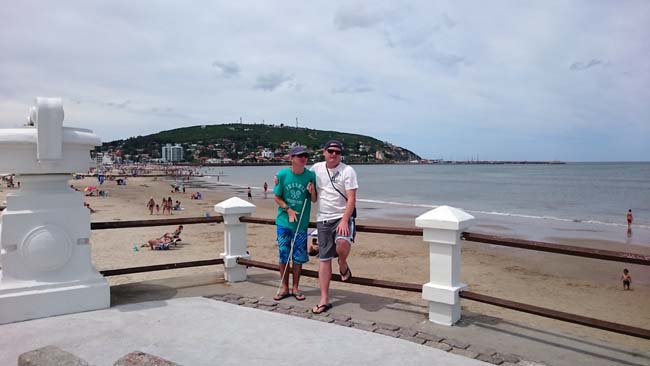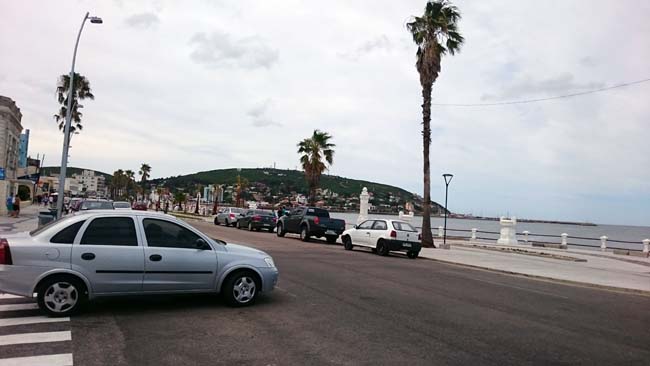 PIRIAPOLIS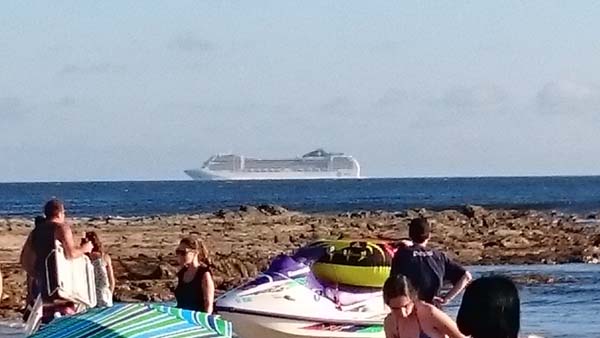 CRUCERO EN LA PALOMA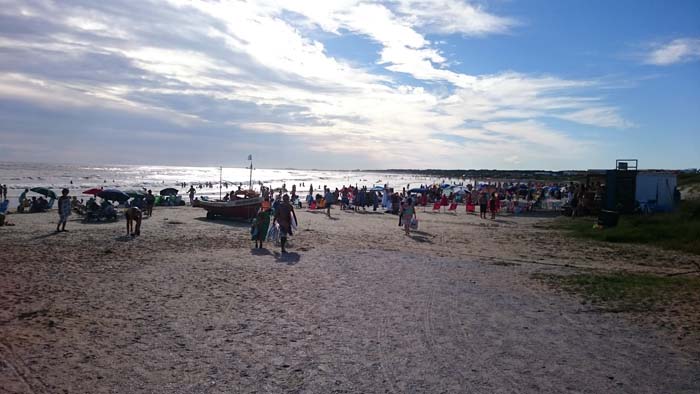 PLAYA LOS BOTES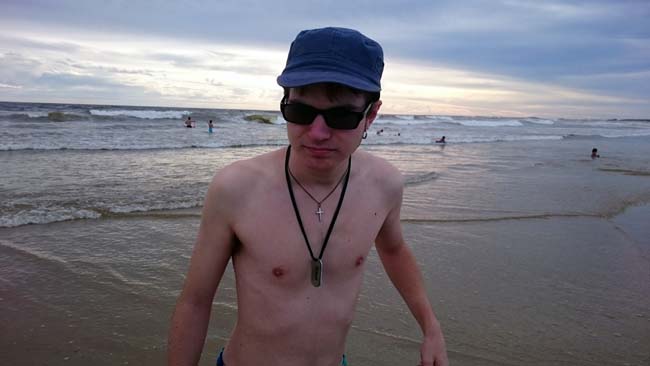 SEB EN LA PALOMA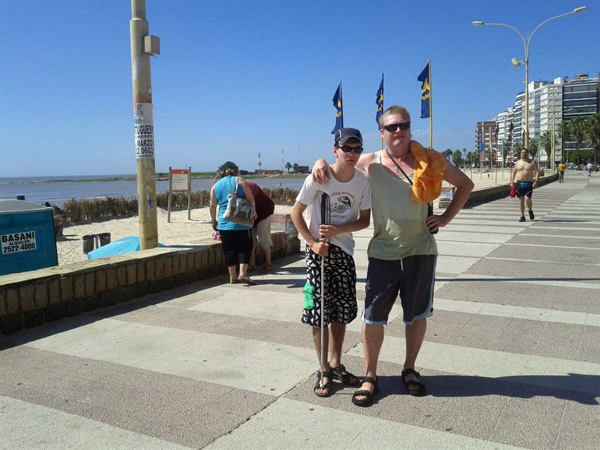 ME AND SEB @ LA RAMBLA.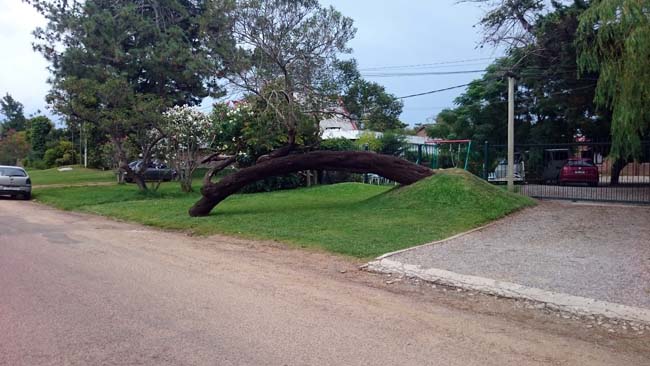 ATLANTIDA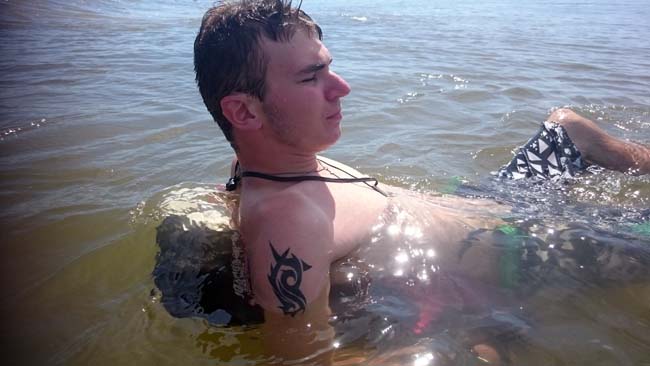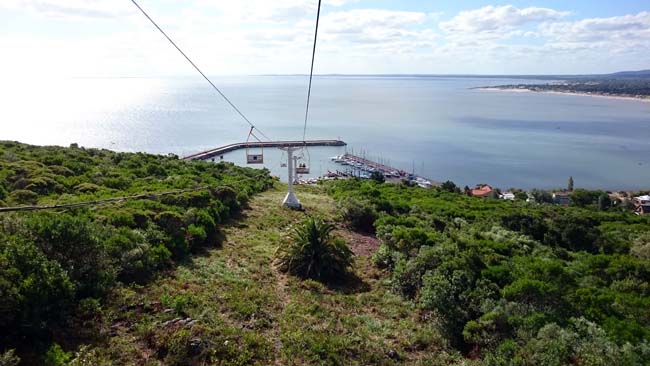 LIFT TO THE TOP OF SAN ANTONIO / PIRIAPOLIS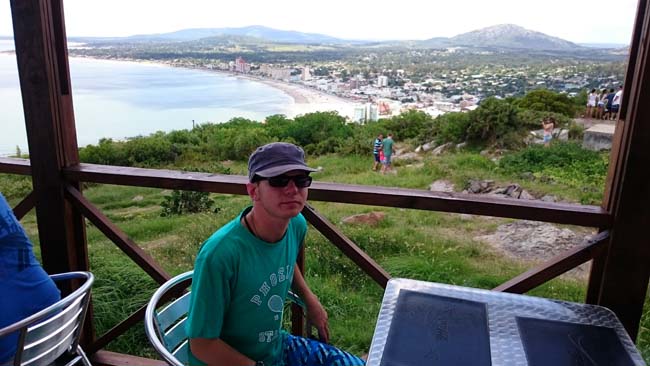 SEB @ SAN ANTONIO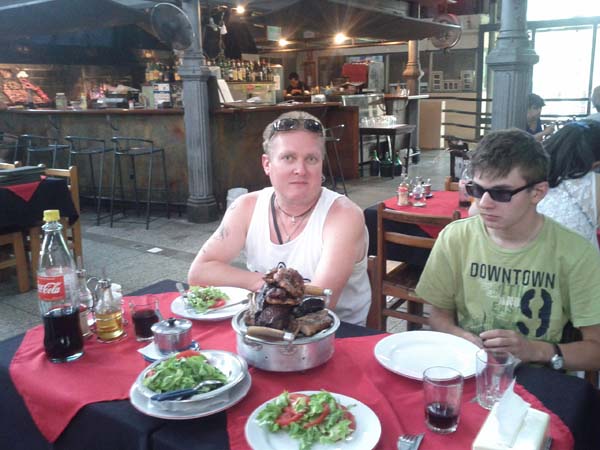 EATING "PARILLA"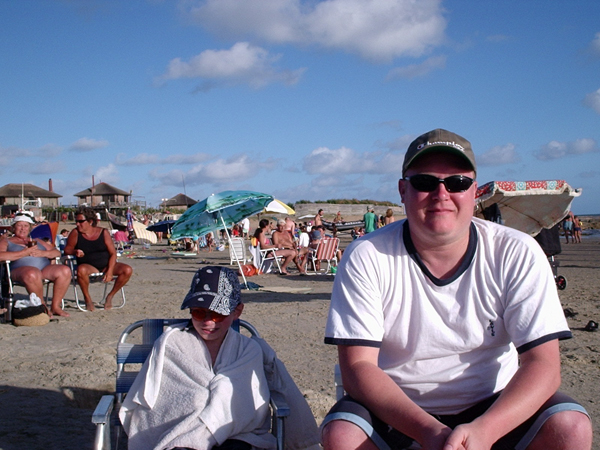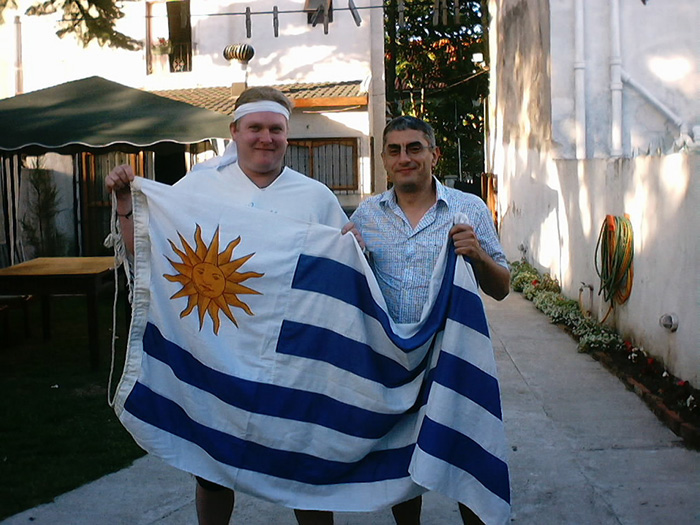 ME & FERNANDO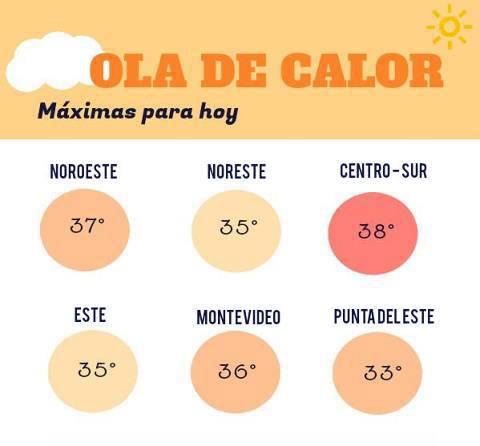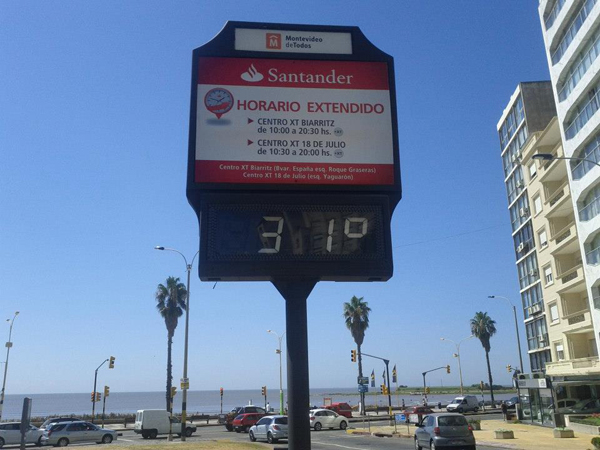 QUE CALOR !!!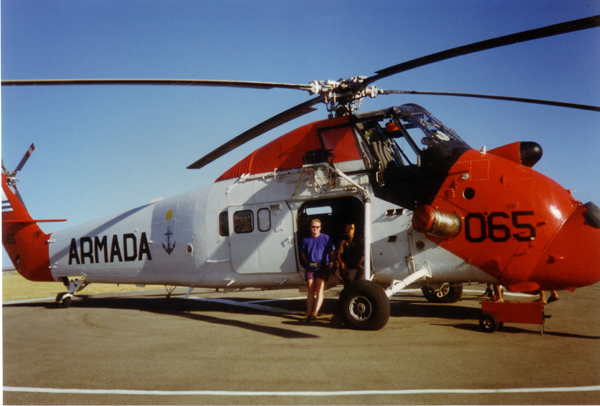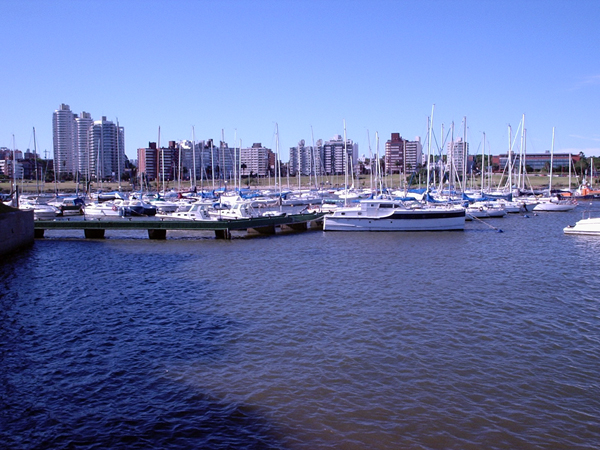 EL PUERTO DE MONTEVIDEO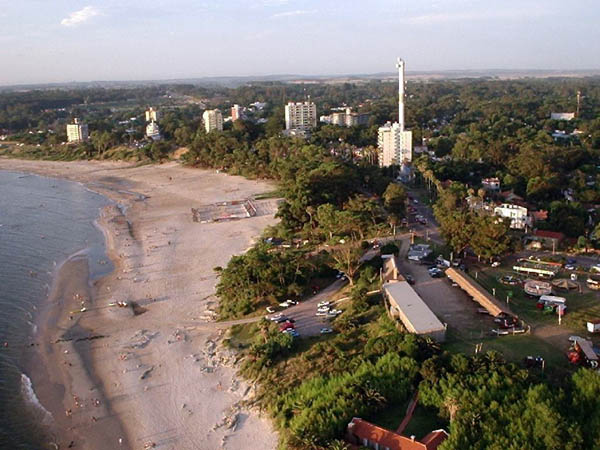 PIRIAPOLIS
Piriápolis is a city in the Maldonado Department of Uruguay. It is an important summer resort in the country, predating the larger and better known resort town of Punta del Este. Because it is mainly used as a resort, it has a relatively small permanent population for a city of its size.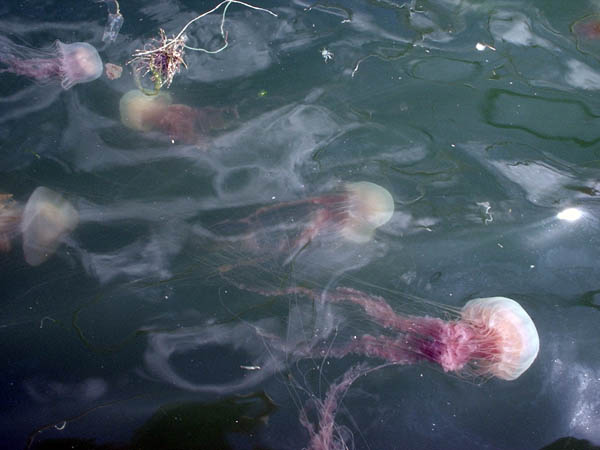 AQUA VIVAS EN PIRIAPOLIS.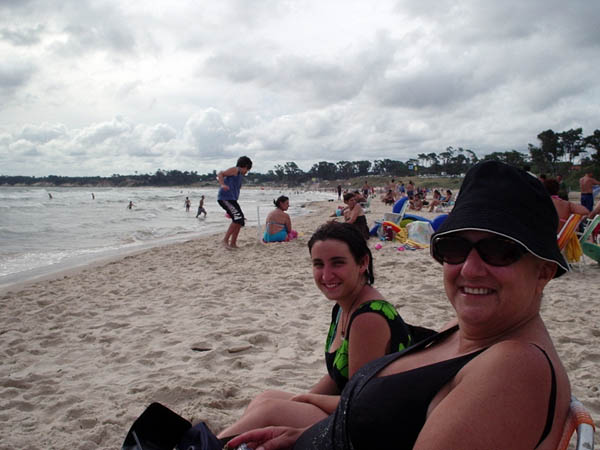 ROMI & BEA @ THE BEACH.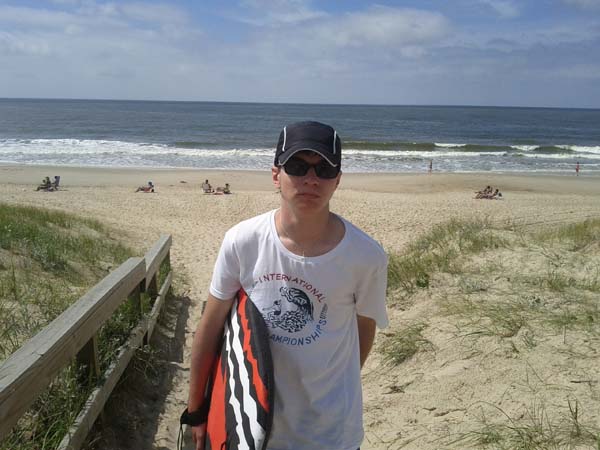 SURFS UP.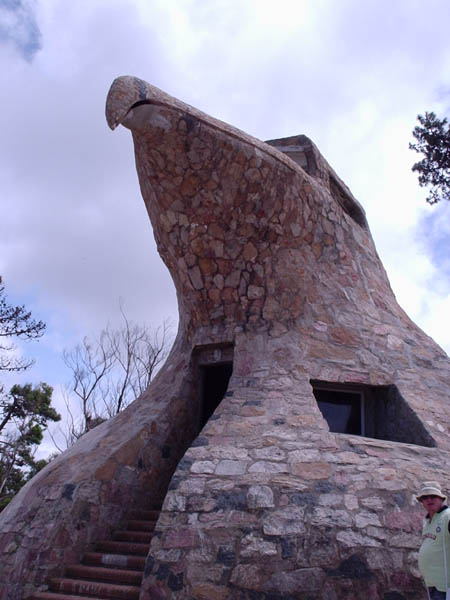 EL AGUILA DE ATLANTIDA
Villa Argentina is a resort (balneario) of the Costa de Oro in the Canelones Department of southern Uruguay. The famous eagle-shaped house overlooking the Río de la Plata, which is attributed to Atlántida, is in fact located in this resort.
The resort is located on both sides of the Ruta Interbalnearia, about 28 kilometres (17 mi) from the border of Montevideo Department. It shares borders with Atlántida to the east.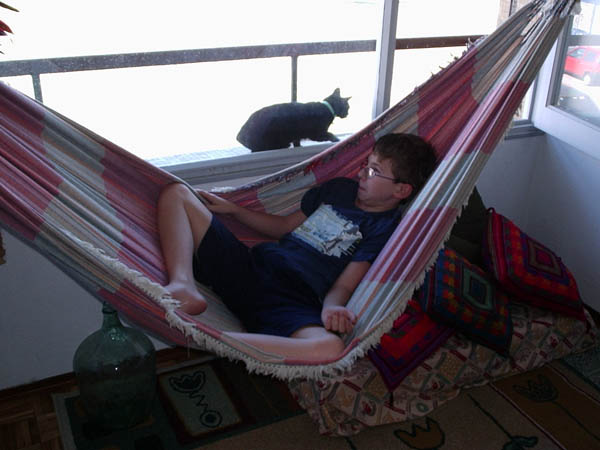 SEB & LA FISURA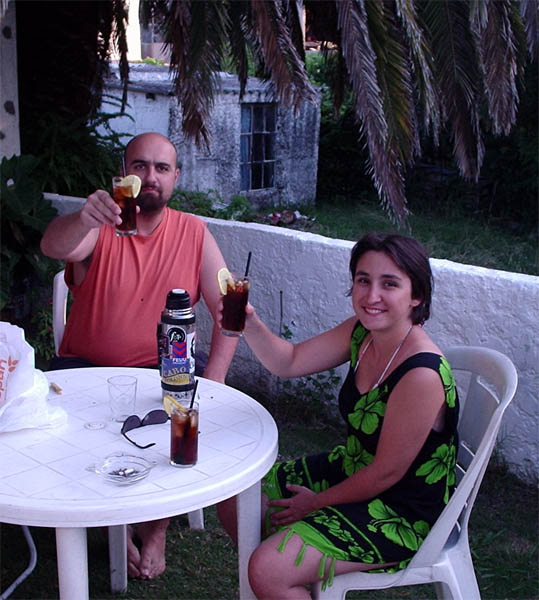 AMIGO Y ROMI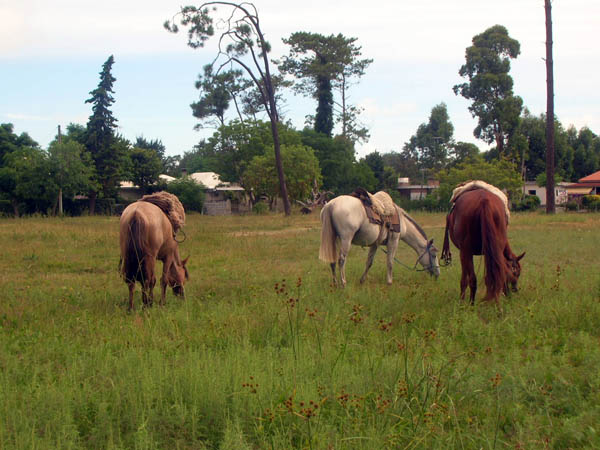 CABALLOS EN ATLANTIDA.
FIESTA DE LOCOS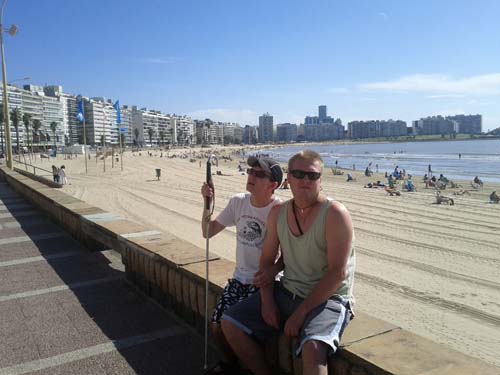 LA RAMBLA, POCITOS.
The Rambla of Montevideo is the avenue that goes all along the coastline of Montevideo, Uruguay. Since all the southern departments of Uruguay are against either the Río de la Plata or the Atlantic Ocean, they all have ramblas as well.
La Rambla, South of the Bay of Montevideo, provides a great environment for people to do a big variety of activities, such as jogging, walking, biking, fishing, fly kites, or simply drinking mate with someone and taking a sunbath. Skateboarding and roller skating are also possible in special areas for these activities. The avenue is secured by the Tourism Police Unit during the summer to keep a safe environment for the tourists.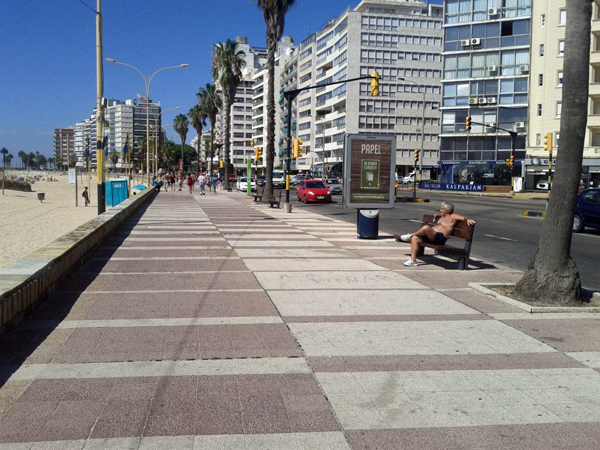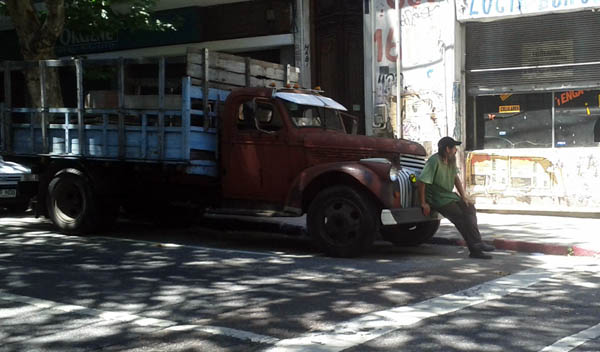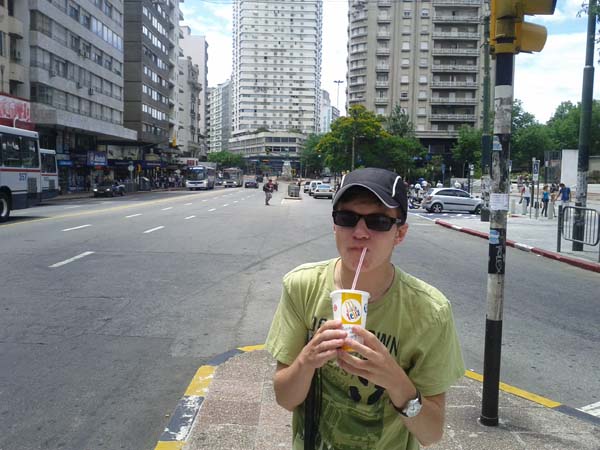 SEBBE @ 18 DE JULIO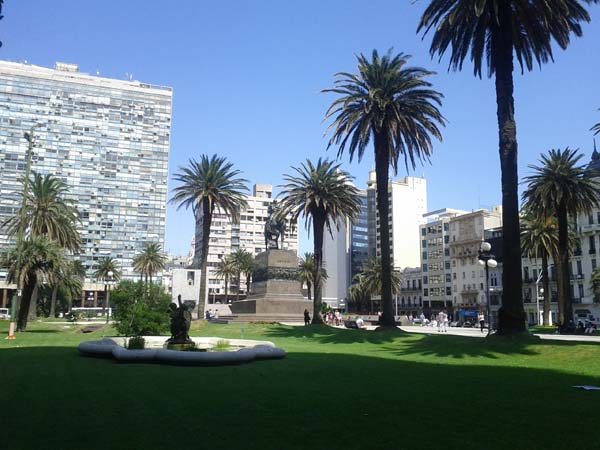 PLAZA INDEPENDENCIA
Plaza Independencia (Spanish for Independence Square) is the name of Montevideo's most important plaza. It separates Ciudad Vieja from downtown Montevideo, with the Gateway of The Citadel on one side and the beginning of 18 de Julio avenue on the other.
In the center, the Artigas Mausoleum dominates the perspective.
Many important buildings, such as the Solís Theatre and the workplaces of the President of Uruguay (both the Estévez Palace and the Executive Tower) are located by this square.
One of the characteristic buildings located by the square is Palacio Salvo.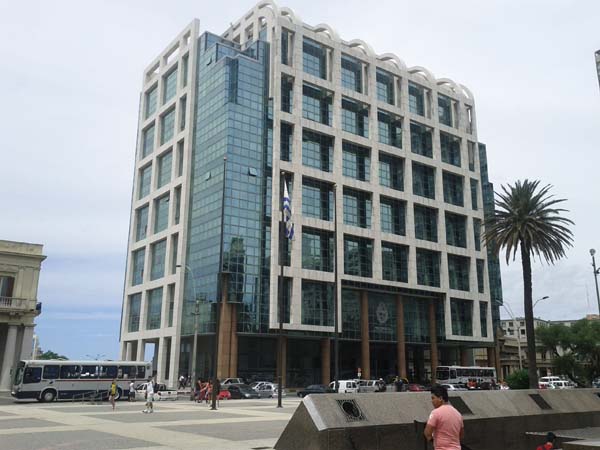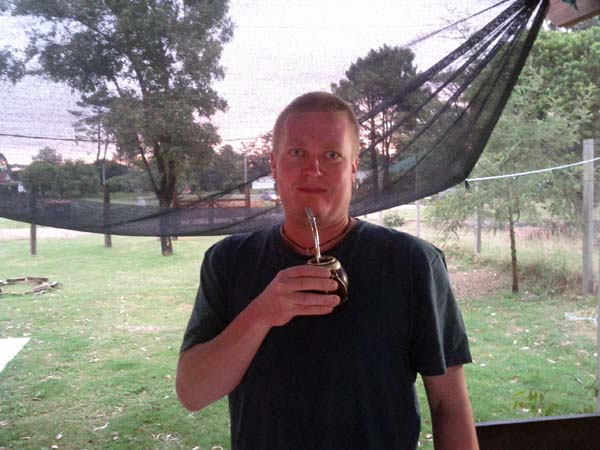 TIME FOR MATE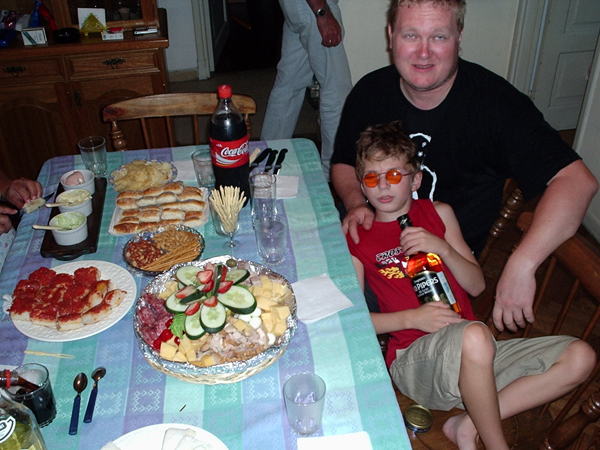 OK......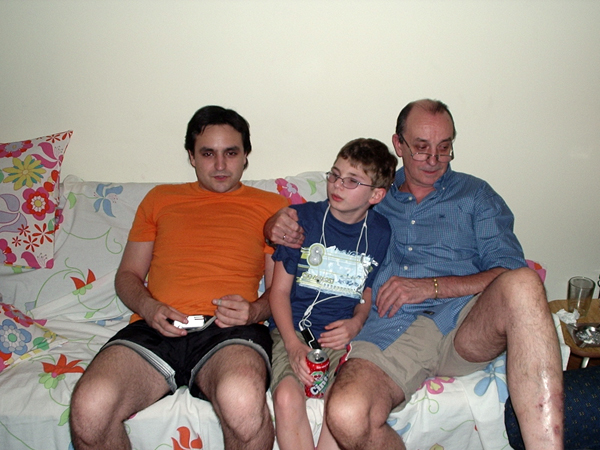 VITTORIO, SEBBE Y RENATO.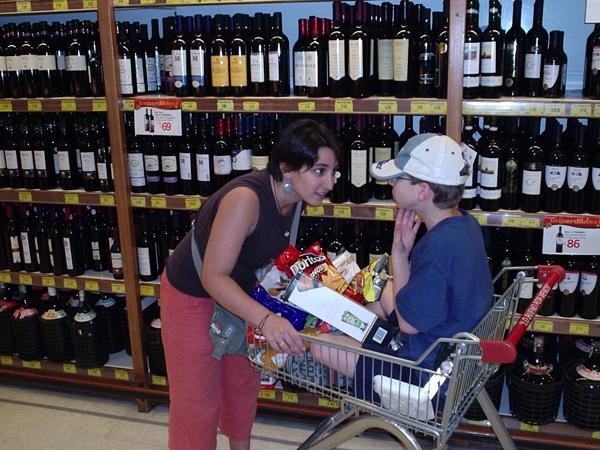 ROMI & SEBBE @ A SHOPPING MALL.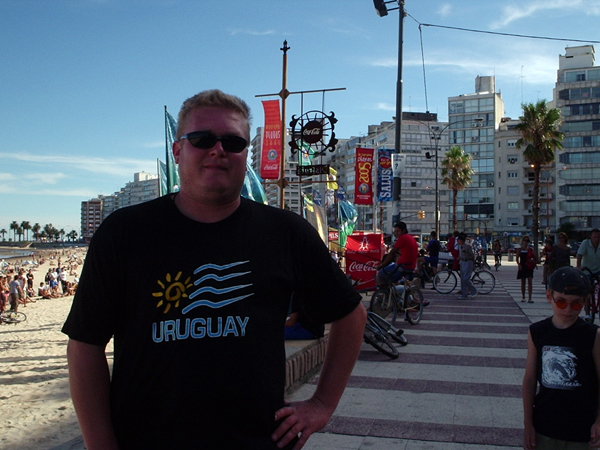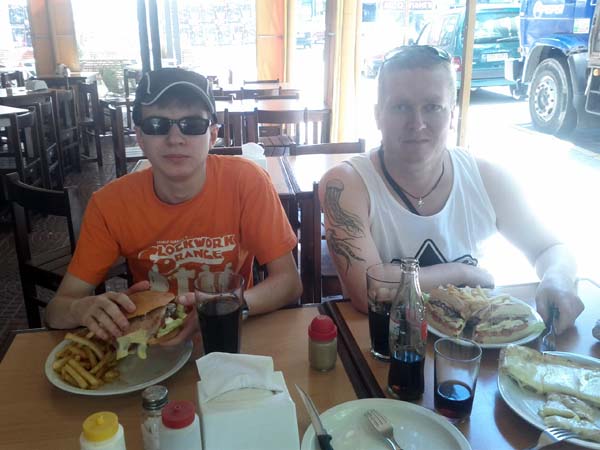 Chivito is the name of a sandwich-style national dish in Uruguay, and consists primarily of a thin slice of filet mignon (churrasco beef), with mozzarella, tomatoes, mayonnaise, black or green olives, and commonly also bacon, fried or hard-boiled eggs and ham. It is served in a bun, often with a side of French fries. Other ingredients might be added into the sandwich such as red beets, peas, grilled or pan-fried red peppers, and slices of cucumber.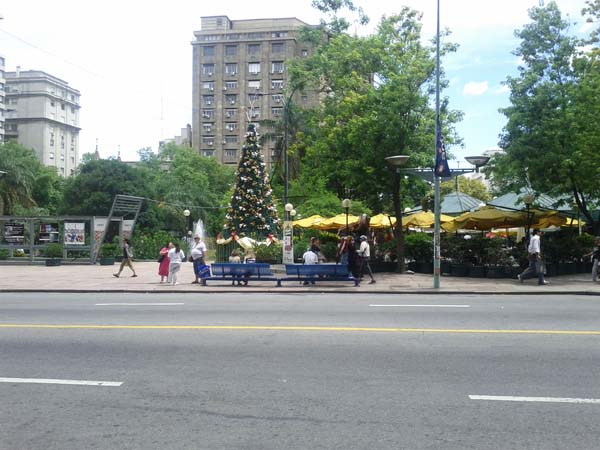 PLAZA FABINI
Plaza Fabini, or Plaza Ingeniero Juan Pedro Fabini, also known as Plaza del Entrevero, is a square of the Uruguayan capital, Montevideo. It is located on Montevideo's main avenue, 18 de Julio Avenue, in the barrio of Centro and on its north side starts Libertador Avenue.
Its main fountain has a big bronze sculpture of José Belloni called El Entrevero, which has given the nickname to the square. Under the square, there is a municipal exposition area called Subte Municipal.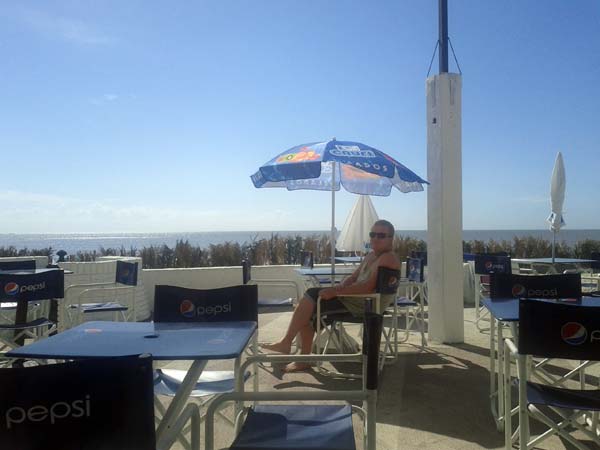 CHILLIN IN POCITOS
------------------------------------------------------------------------------------------------------------------------------------------------------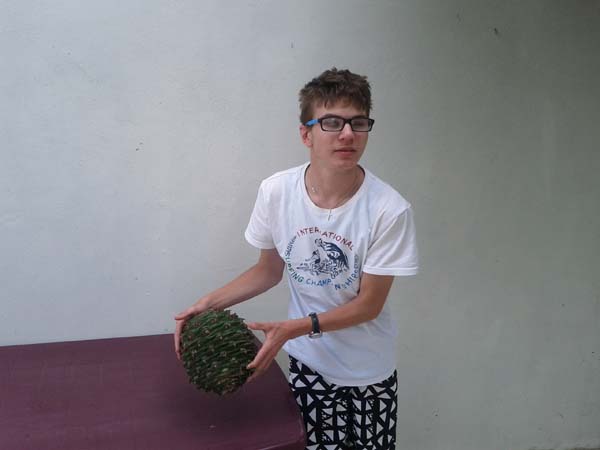 A BIG ONE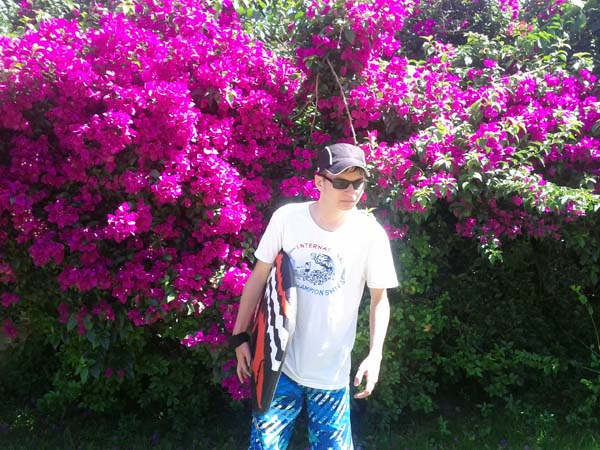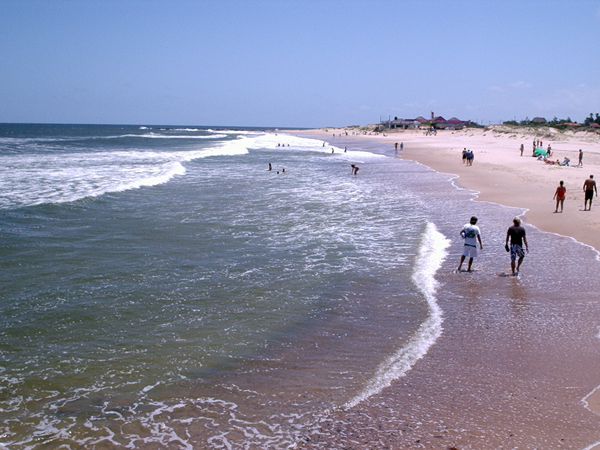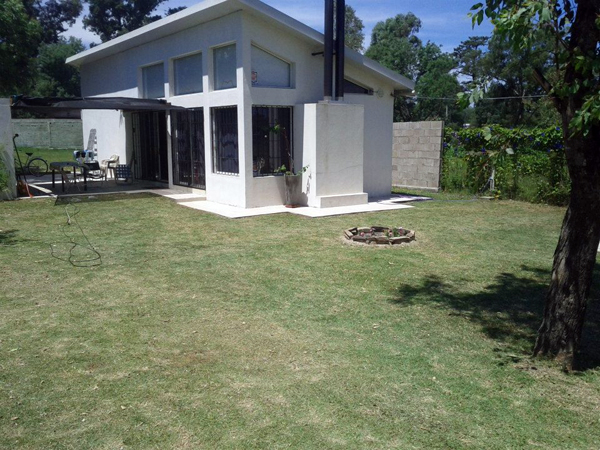 LA CASA DE FERNANDO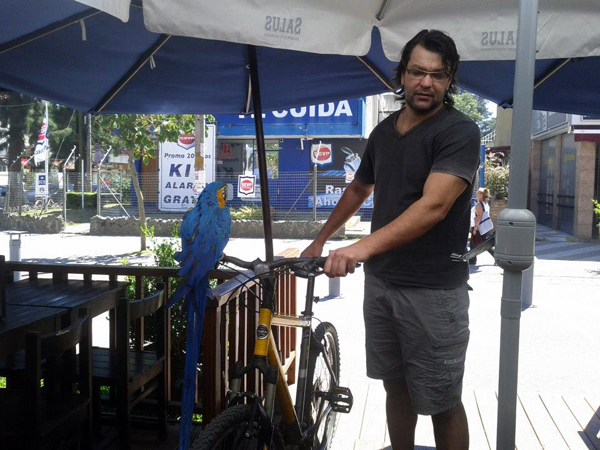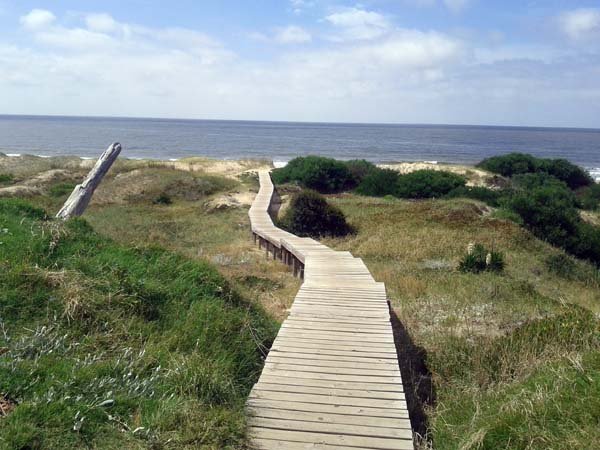 CATWALK TO THE BEACH IN ATLANTIDA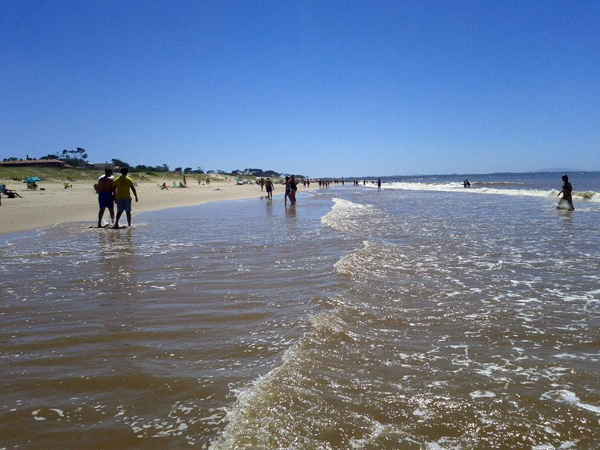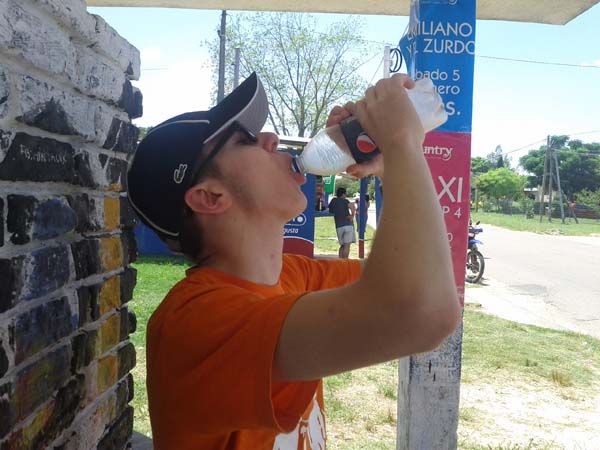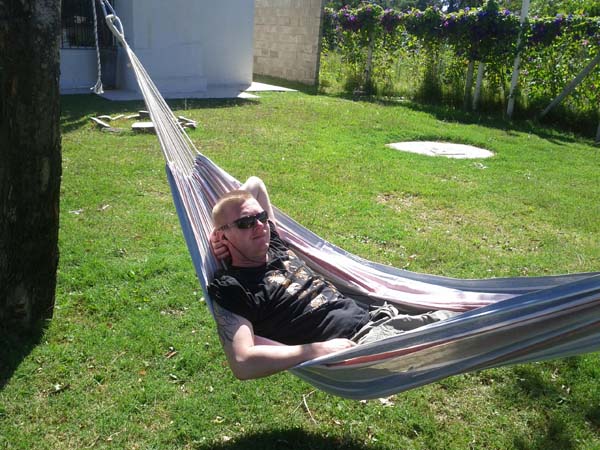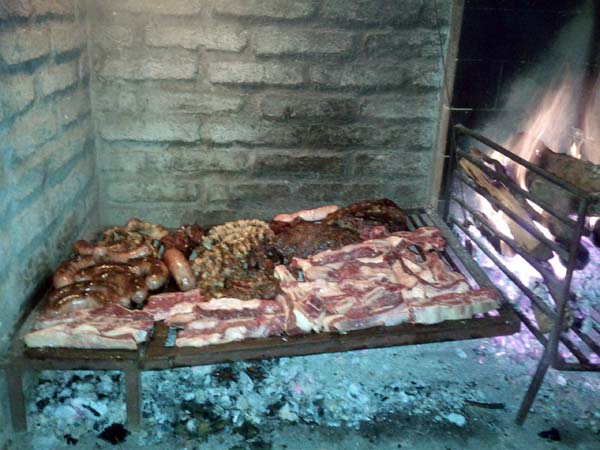 An asado usually consists of beef alongside various other meats, which are cooked on a grill, called a parrilla, or an open fire.
Usually the asador begins by igniting the charcoal. The charcoal is often made of native trees, avoiding pines and eucalyptus as they have strong-smelling resins. In more sophisticated asadosthe charcoal is of a specific tree or made on the coal of recently burned wood, which is also commonplace when having an asado in a campfire. In Uruguay, charcoal is not used, but instead direct embers or hot coals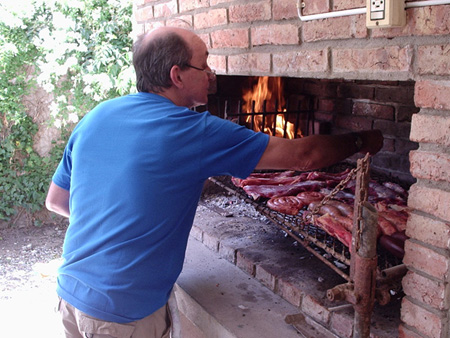 RENATO (EL MAESTRO)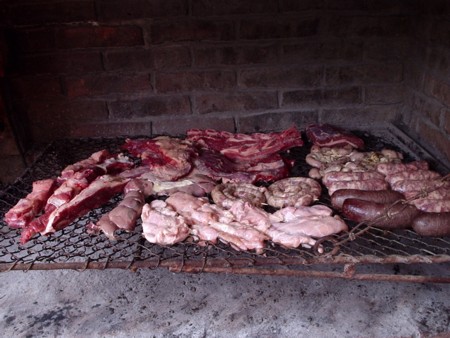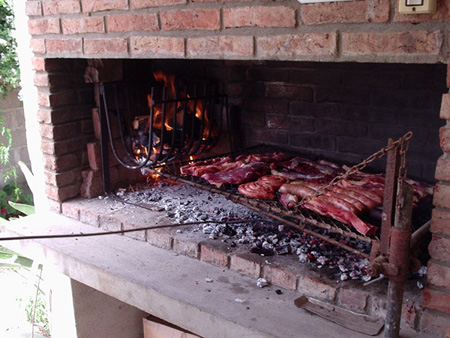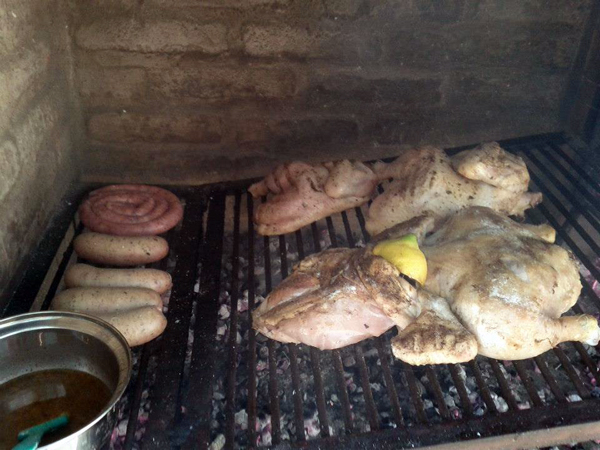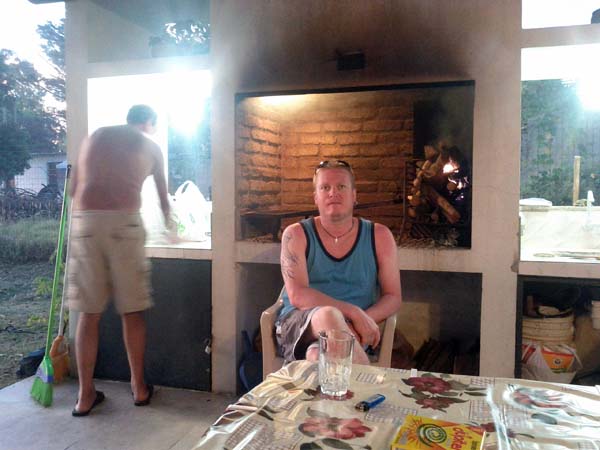 RENATO " EL ASADOR" & ME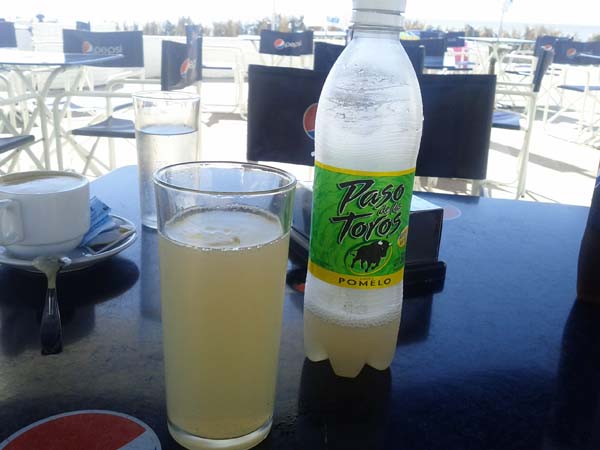 -------------------------------------------------------------------------------------------------------------------------------------------------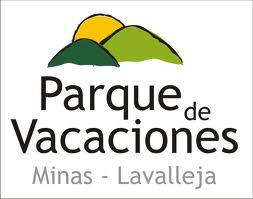 Quién no conoce o escuchó hablar de este lugar que tiene todas las opciones que alguien pueda imaginar: alojamiento, gastronomía, ecoturismo, cultura, entretenimiento, deportes y juegos, en el corazón de las Sierras de Minas.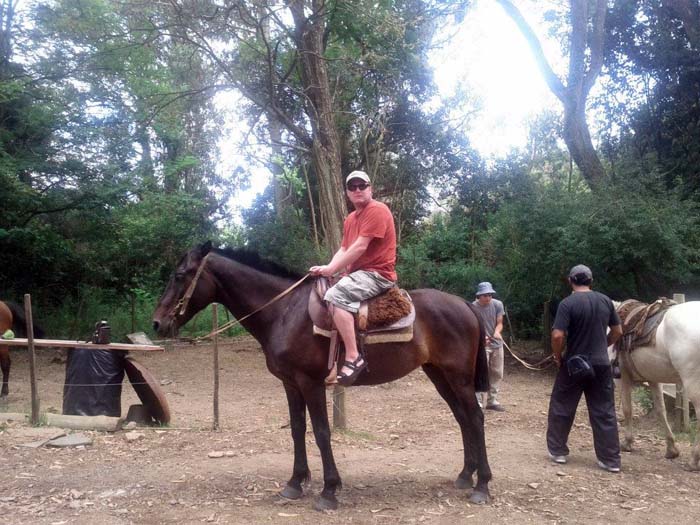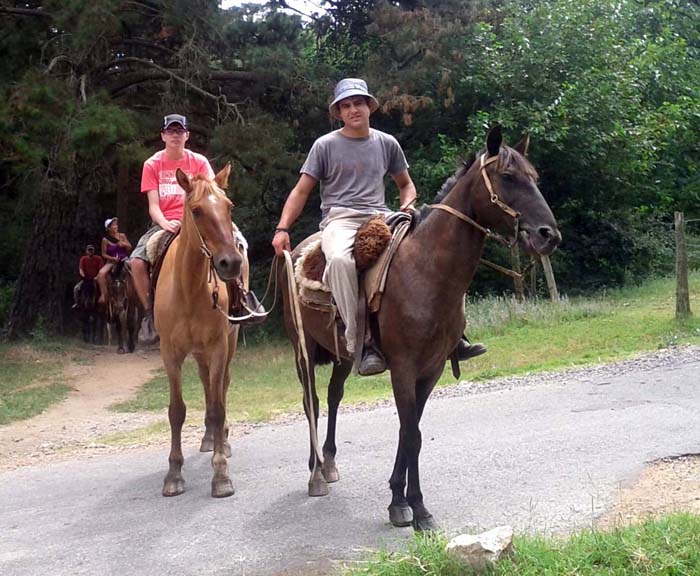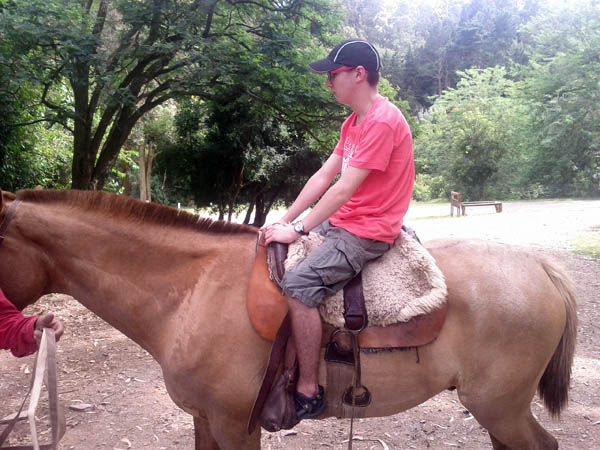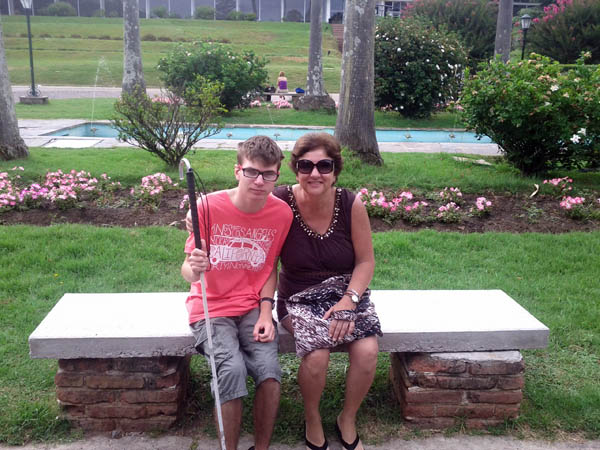 Seb y Bea.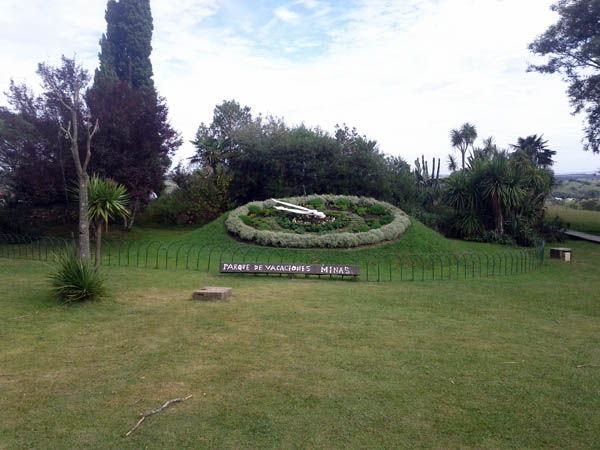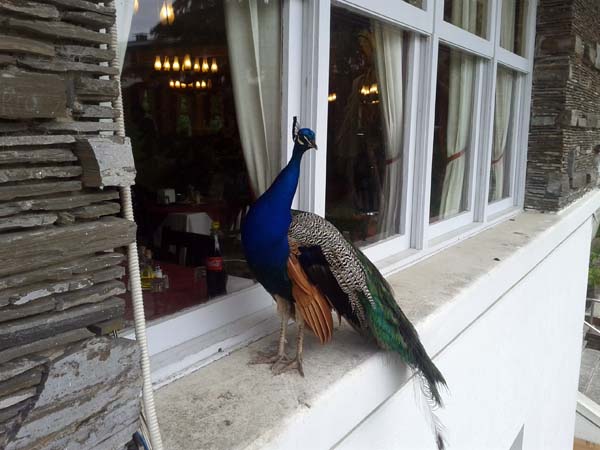 PAVO REAL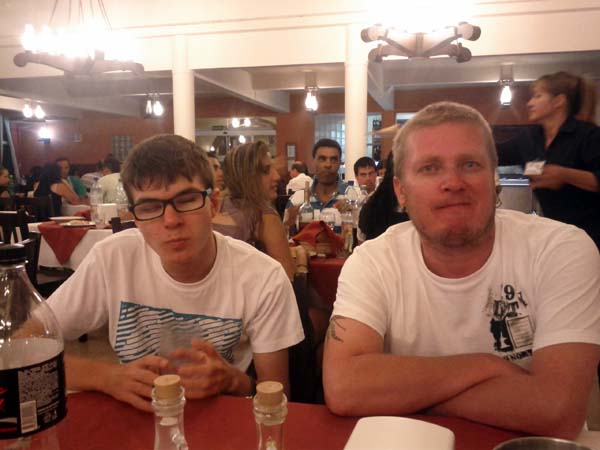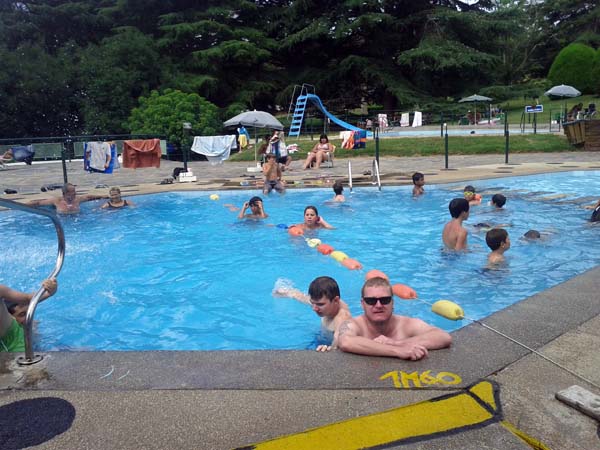 COOLING OFF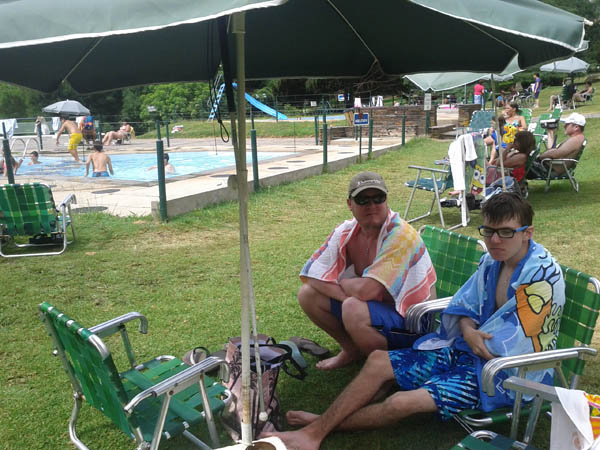 --------------------------------------------------------------------------------------------------------------------------------------------

Cabo Polonio has no roads leading to it and is located about 7 km from the main highway. It is accessible by walking through the dunes or by 4x4 vehicles. The region has no electricity or running water for the few hundred houses of this town, and wind power and a few generators are used to power some of the posadas and grocery store. There is a lighthouse that gets power from the national grid. Residents obtain water from nearby water wells or collecting rain water.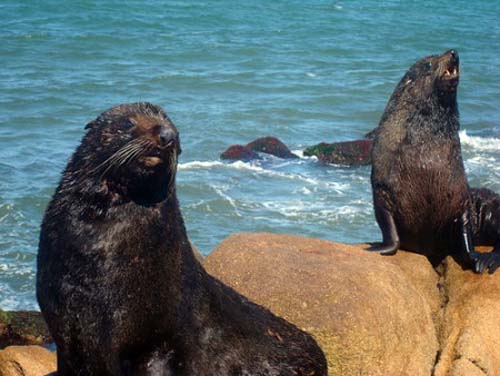 LOBO MARINOS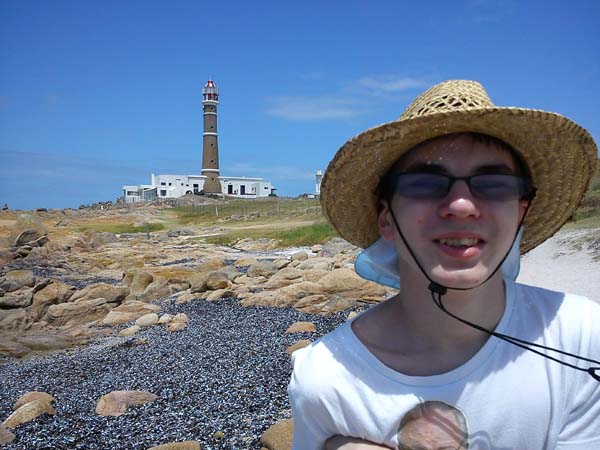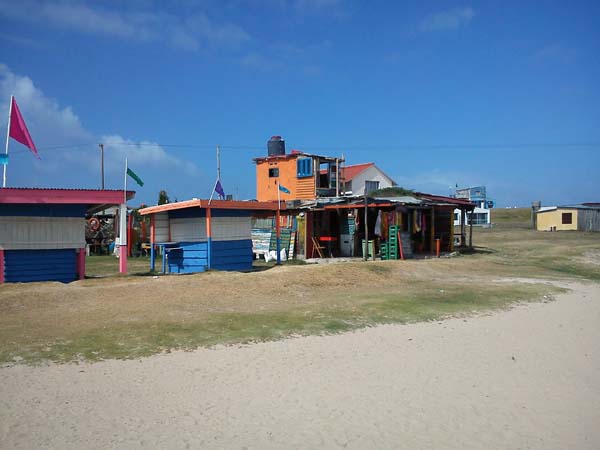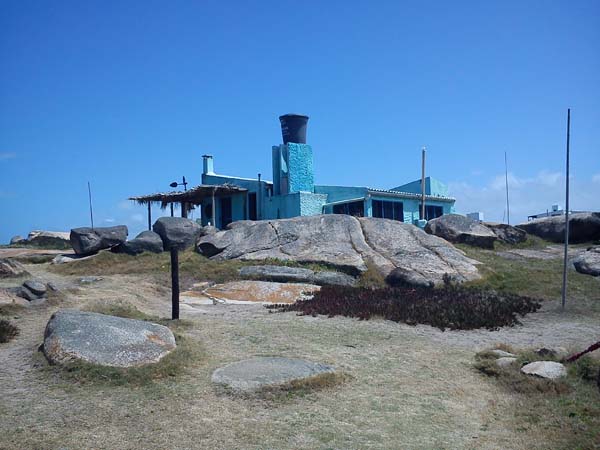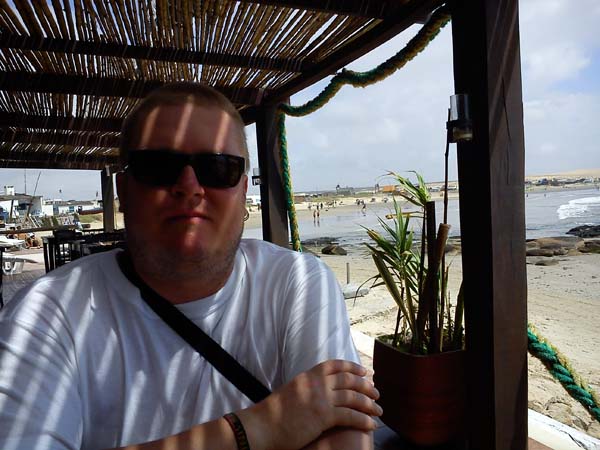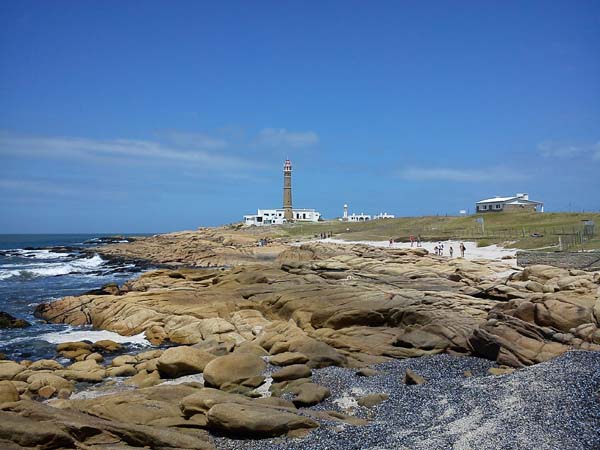 EL FARO DE CABO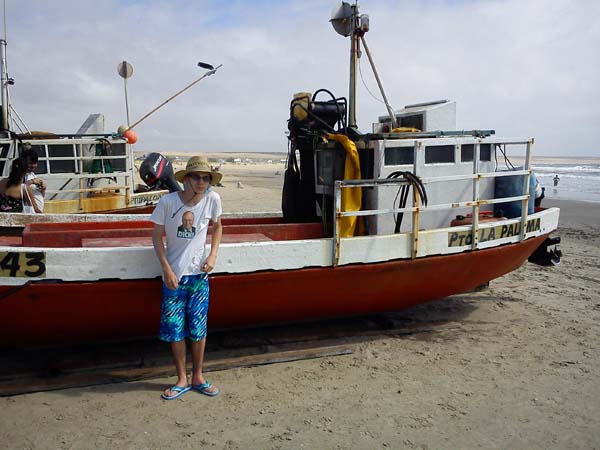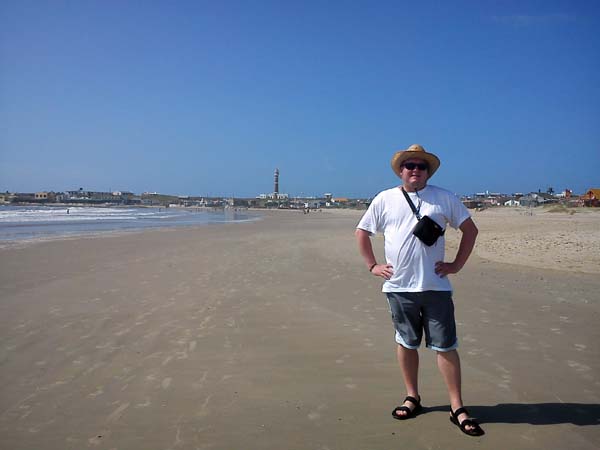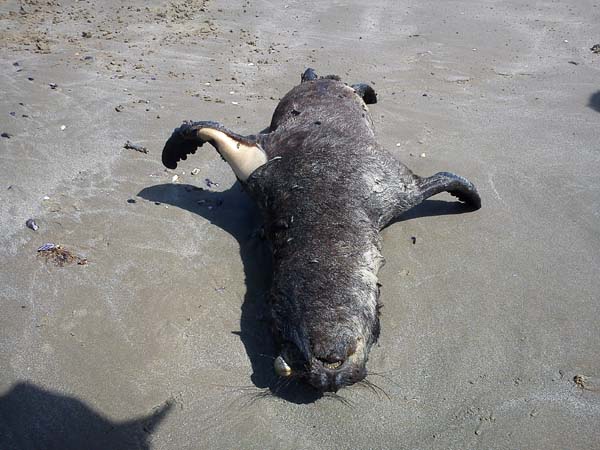 DEAD LOBO MARINO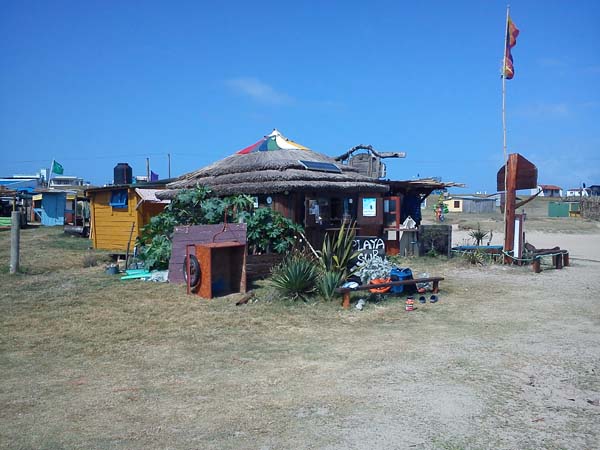 -------------------------------------------------------------------------------------------------------------------------------------------
MONTEVIDEO, ATLANTIDA & LA PALOMA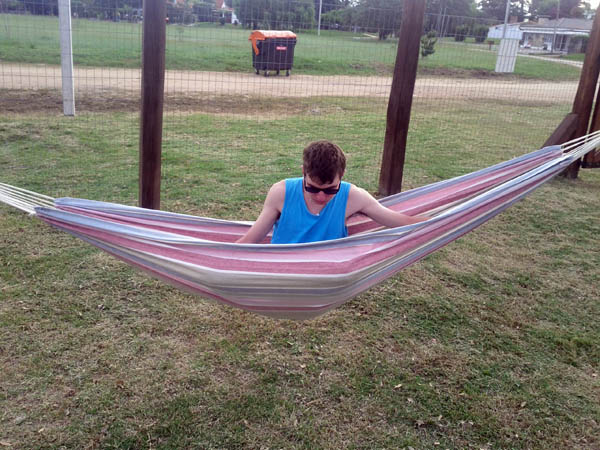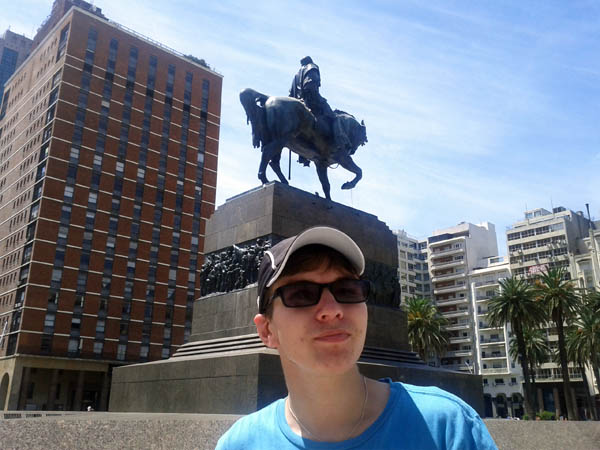 SEB Y ARTIGAS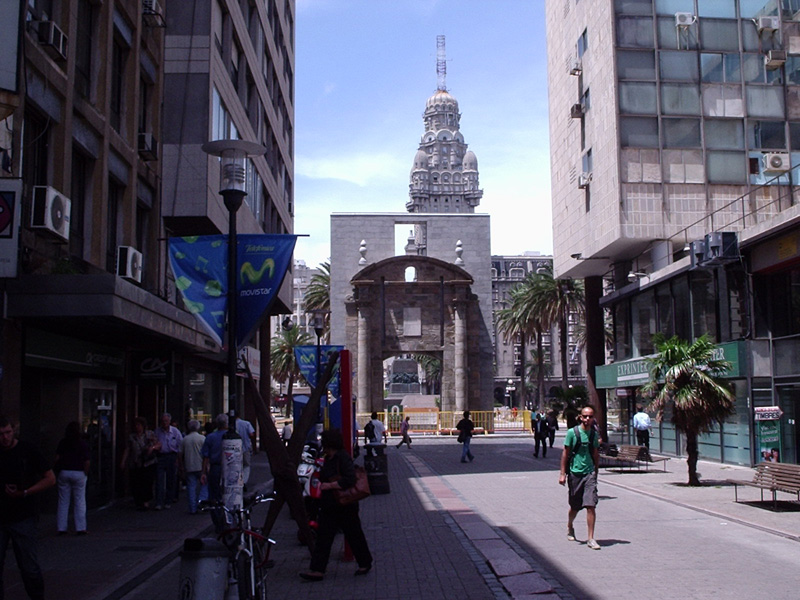 CIUDAD VIEJO
Old City is the name of the oldest part of the city of Montevideo, capital city of Uruguay.
Nowadays, Ciudad Vieja is a barrio (neighbourhood or district) of this city.
PLAZA INDEPENDENCIA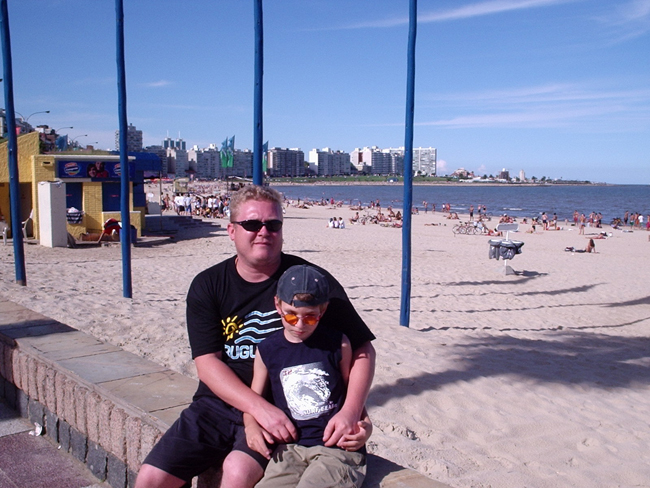 LA RAMBLA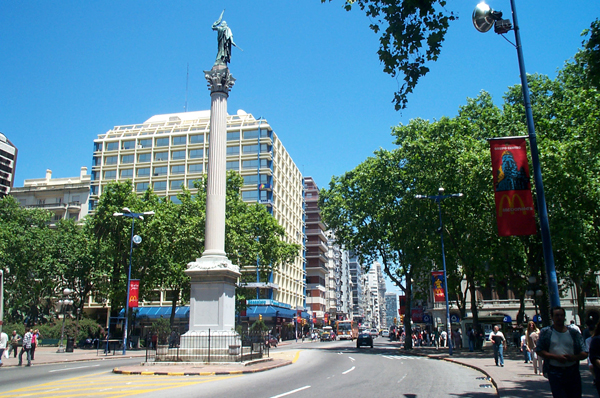 PLAZA LIBERTAD (CAGANCHA)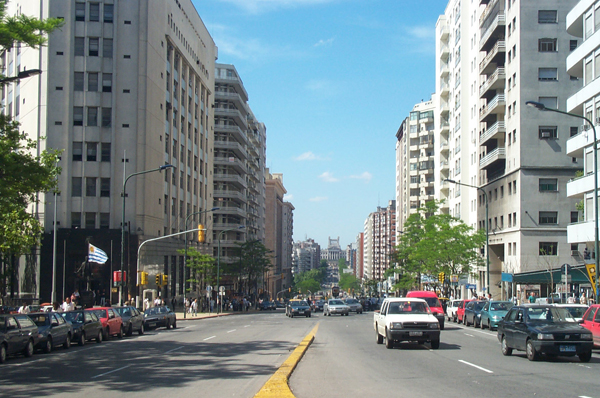 AVENIDA DEL LIBERTADOR (AGRASIADA)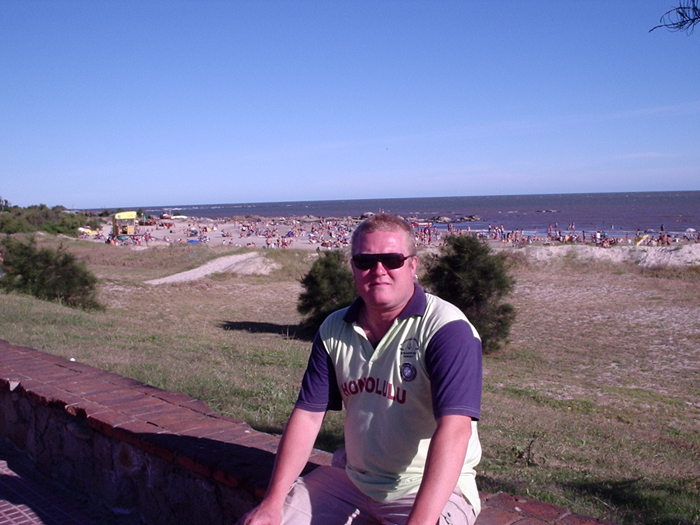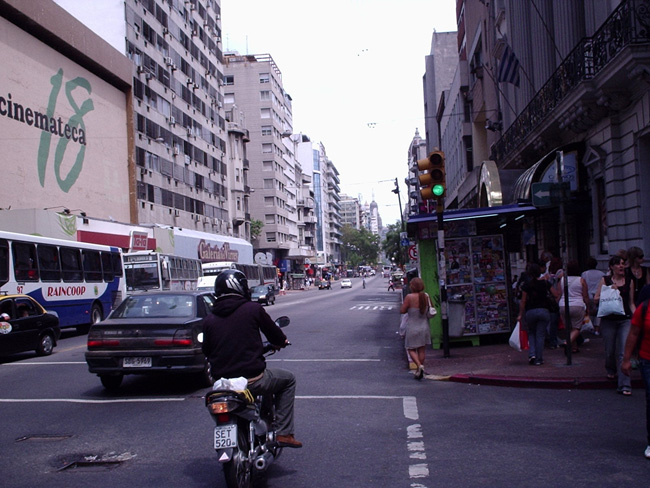 LA FERIA (TRISTAN NARVAJA)
Tristán Narvaja street market (in Spanish, Feria de Tristán Narvaja) is a traditional street market that takes place every Sunday in Montevideo.
In the middle of Cordón neighbourhood, Tristán Narvaja street (which honors the 19th century lawmaker) stretches from 18 de Julio Avenue through La Paz street. It lodges several bookstores and antique shops; and every Sunday, from very early in the morning till mid-afternoon, it fills with salespeople and public.
It is the Montevidean equivalent of a flea market. Furniture, antique items, pets, books, as well as food, fruit and vegetables, are to be found there. Many foreigners come here in search for rare objects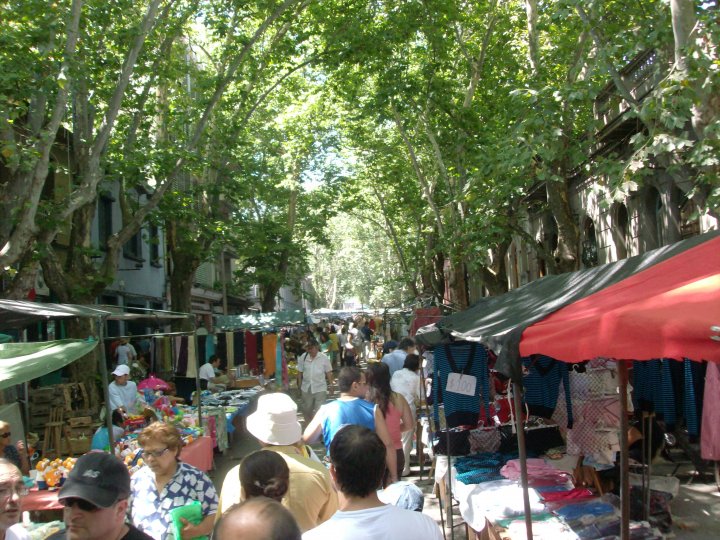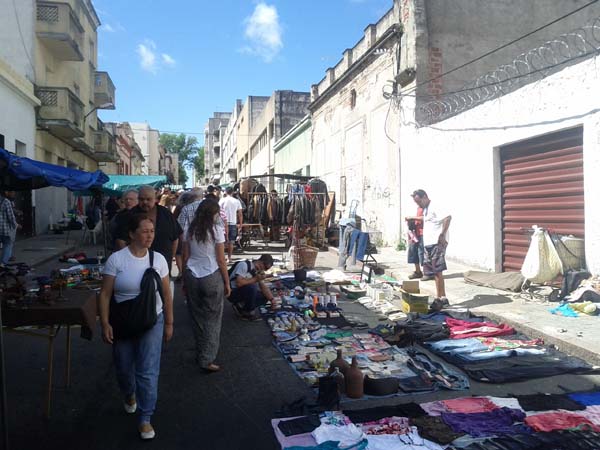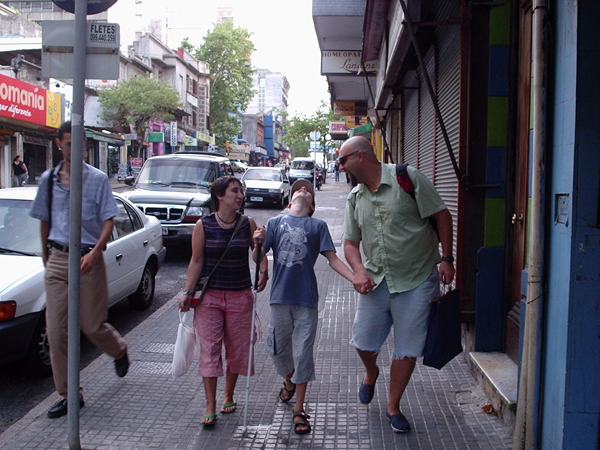 ROMINA, SEBBE & MARCELO
LA PALOMA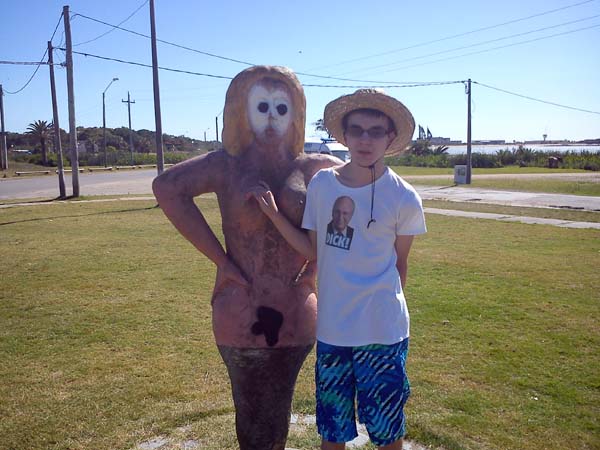 ROMINA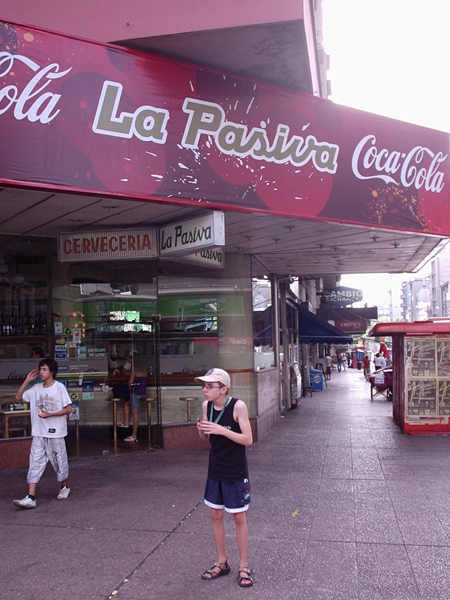 LA PASIVA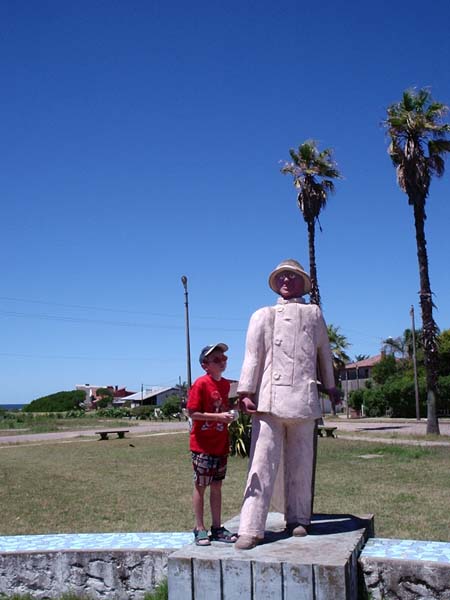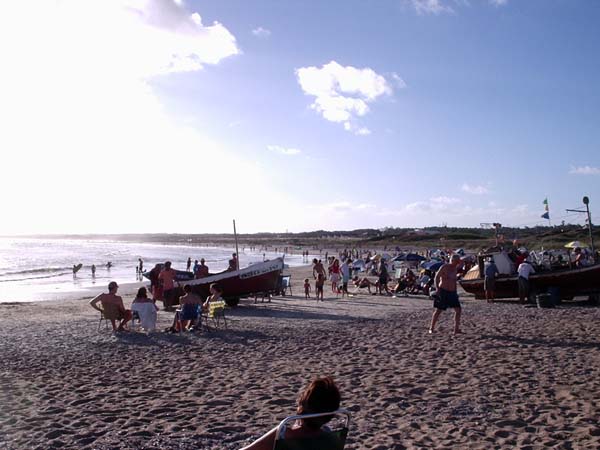 PLAYA LOS BOTES EN LA PALOMA
PIRIAPOLIS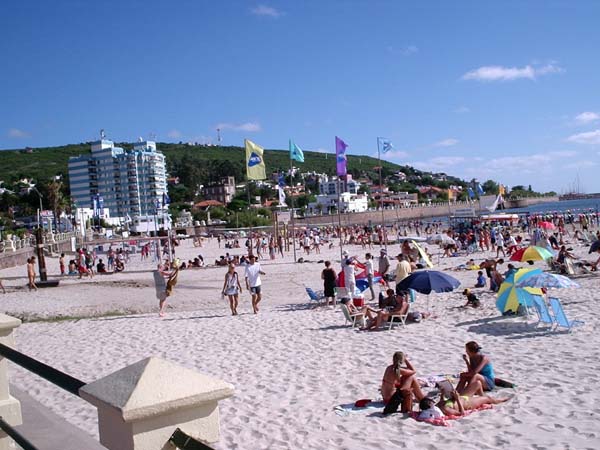 CASA PUEBLO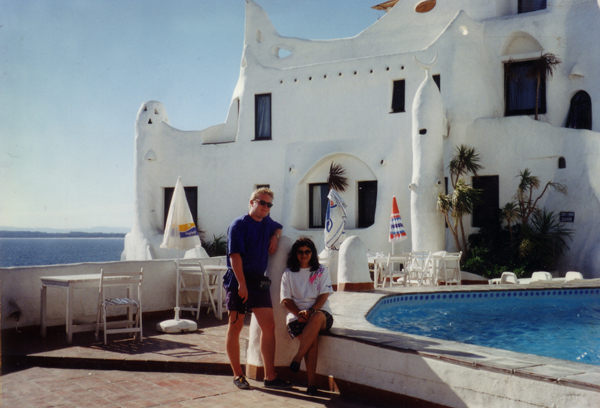 Casapueblo is the house of Uruguayan artist Carlos Páez Vilaró, located in Punta Ballena (Whale Point) near Punta del Este, Uruguay. It is a homage to the artist's son Carlitos Paez, one of the sixteen survivors of the crash of Uruguayan Air Force Flight 571. Casapueblo is now a citadel-sculpture that includes a museum, an art gallery, and the Hotel Casapueblo.
Built around a tin box called La Pionera (The Pioneer), Páez Vilaró designed it with a style that can be equated to the Mediterranean coast houses from Santorini.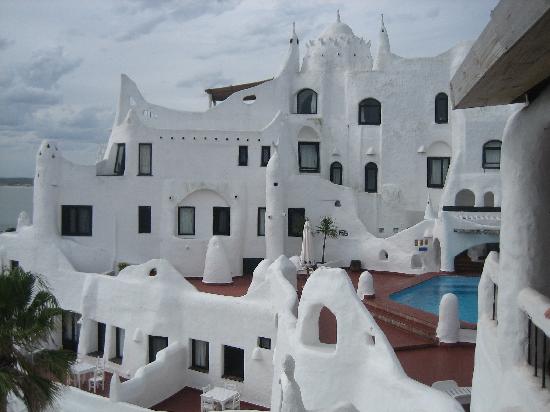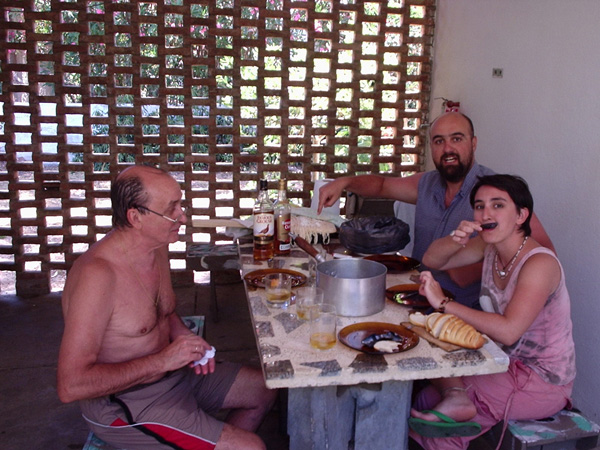 FIESTA DE LOCOS
CUBA LIBRES WITH ROMINA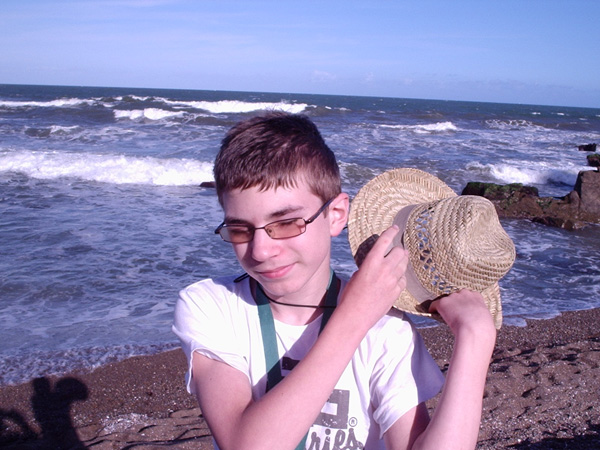 SEBASTIAN @ LA PALOMA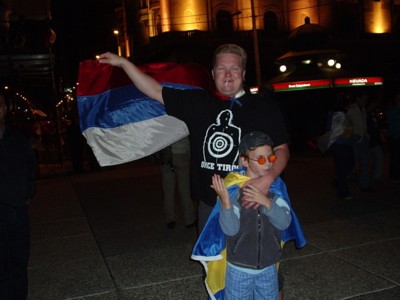 MONTEVIDEO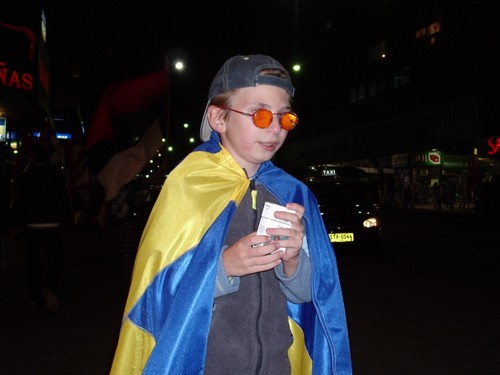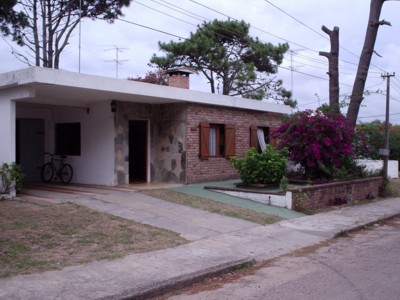 LA PALOMA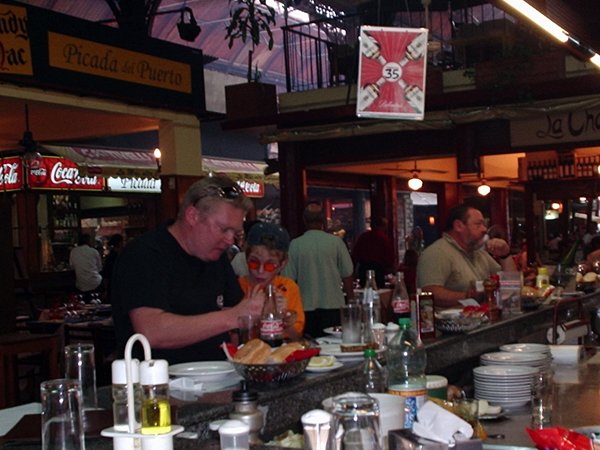 EL MERCADO DEL PUERTO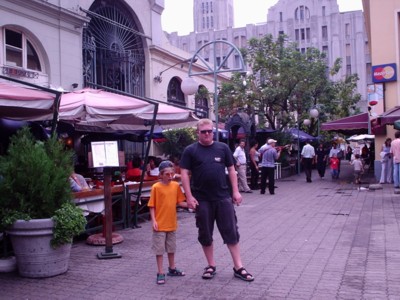 A must-go to everyone visiting Montevideo. Excelent food,
great athmosphere. You will be on cloud nine i you are a meat lover.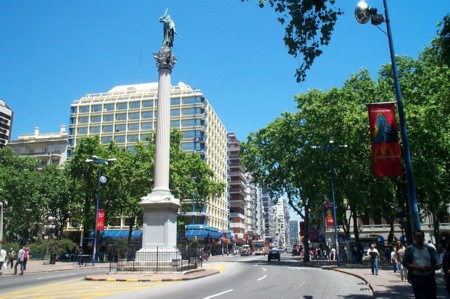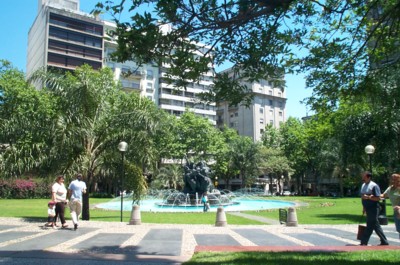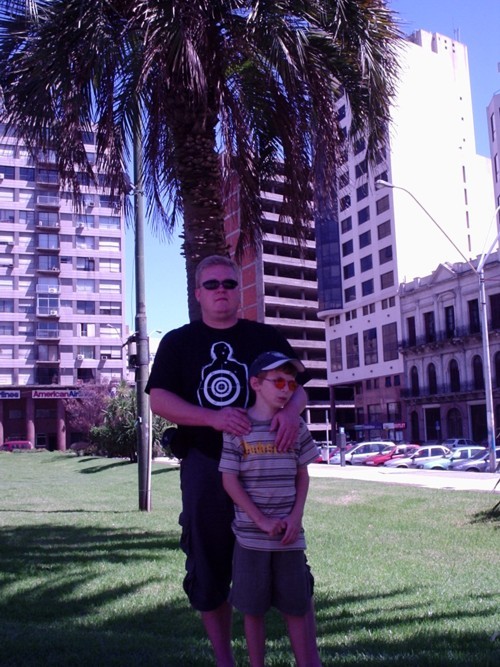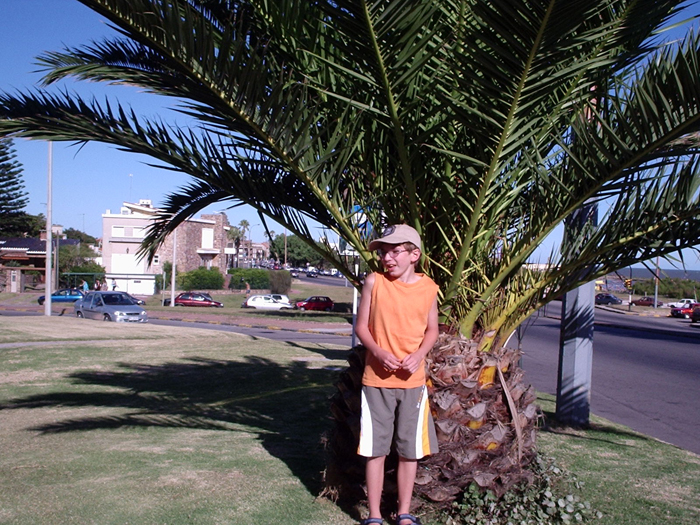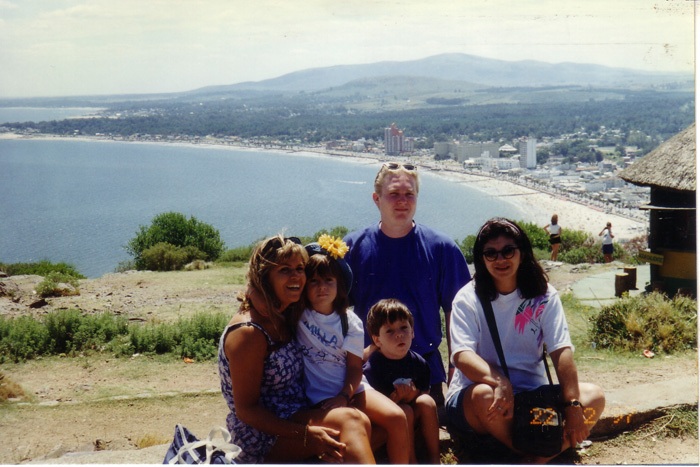 PIRIAPOLIS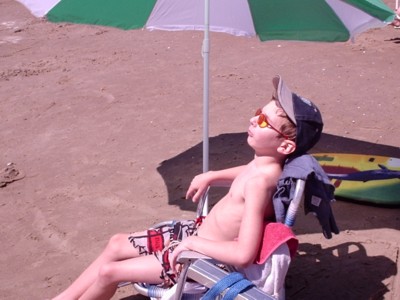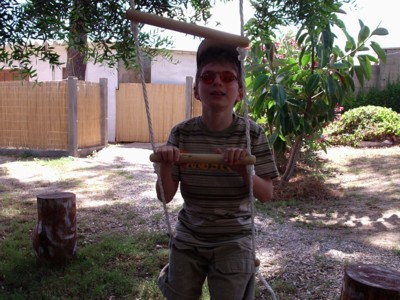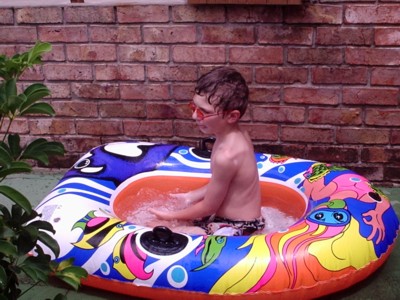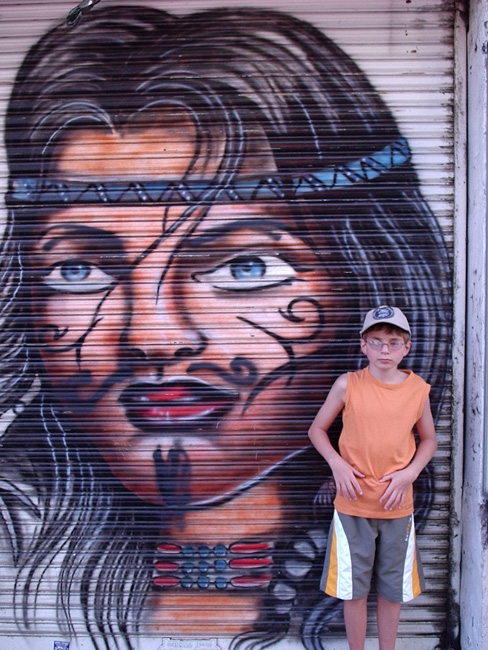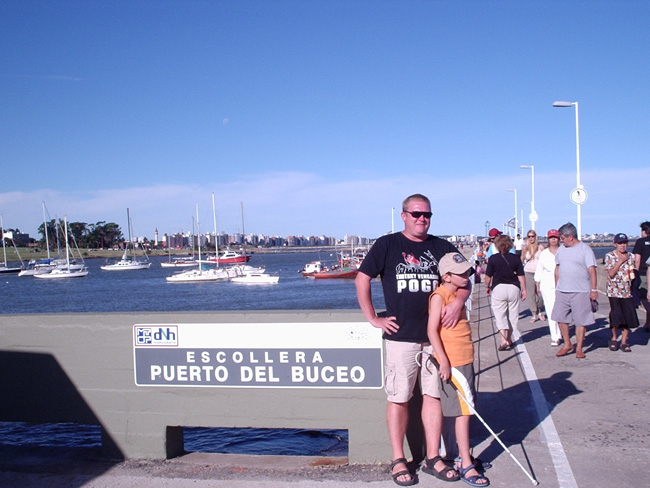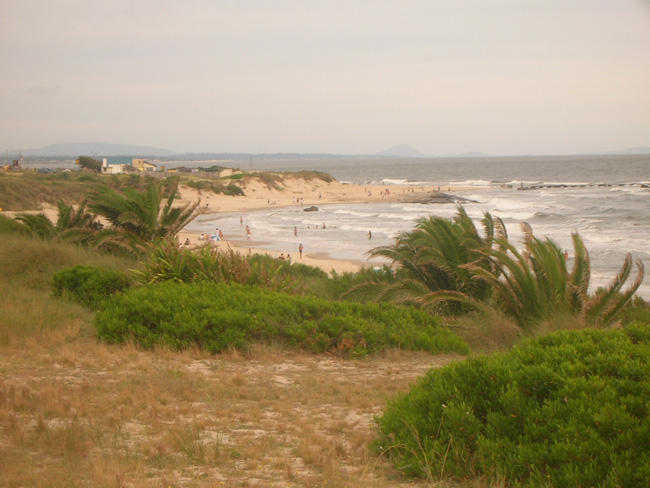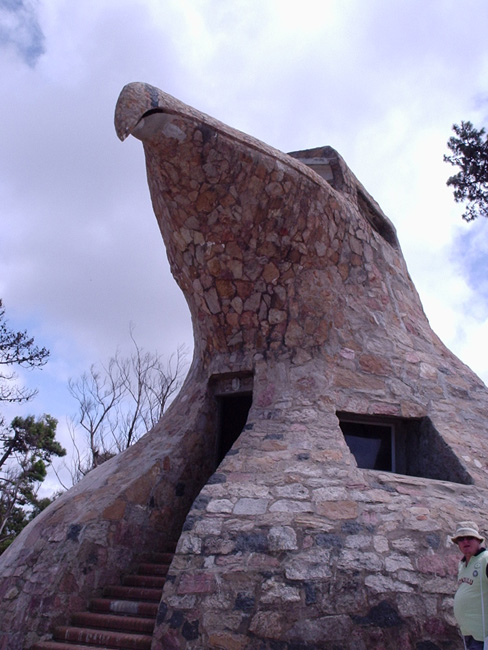 EL AQUILA ENI ATLANTIDA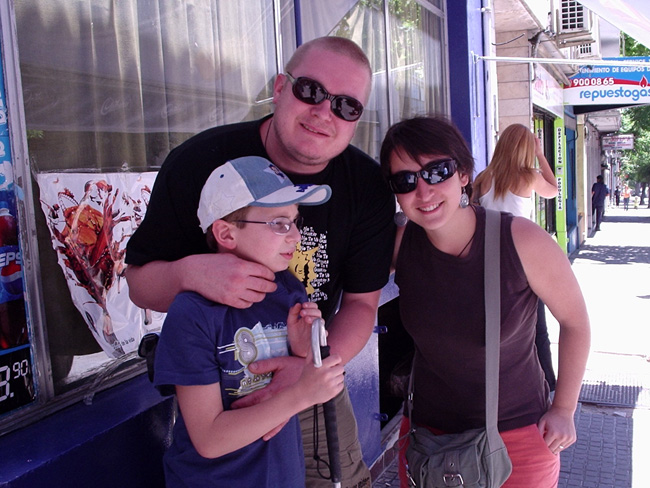 SEB, ME Y ROMI.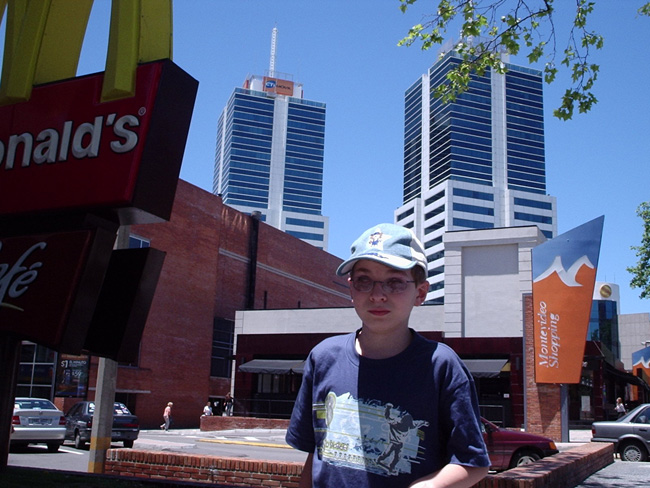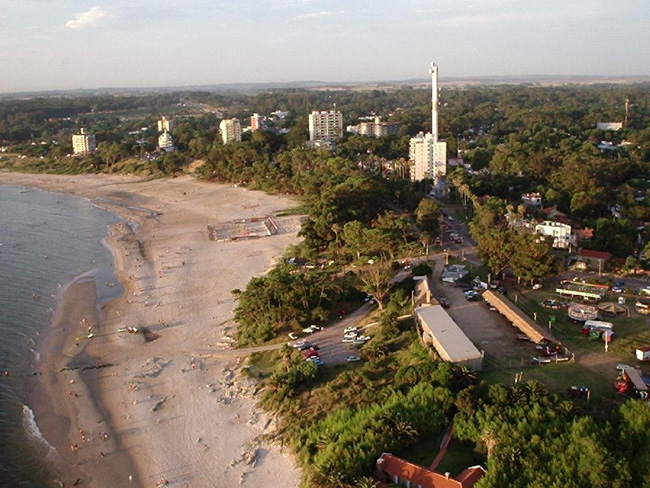 PIRIAPOLIS
MILITÄRDIKTATUREN  I  URUGUAY.
Mellan 1960- och 70-talet var gerillarörelsen Tupamaro mycket aktiv. 1973 fick det eskalerande våldet Uruguays president att låta militären ta över landets styre. De besegrade snabbt gerillan, men vägrade sedan att ge ifrån sig makten. Mellan åren 1973-1985 var Uruguay en militärdiktatur.
President Bordaberry genomförde i praktiken en kupp mot sig själv. Han upplöste i juni 1973, två och en halv månad före Augusto Pinochets militärkupp i Chile, Uruguays parlament och gav krigsmakten helt fria händer. Det demokratiska mönsterlandet, Latinamerikas lilla välordnade Schweiz, blev på kort tid en av kontinentens grymmaste diktaturer, och den politiska oppositionen försvann in i fängelser, varav det mest notoriska kallades La Libertad (vilket makabert nog på spanska betyder Frihet).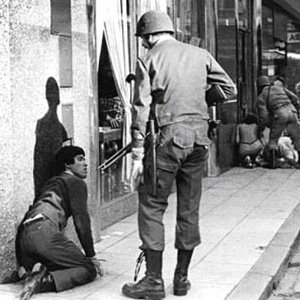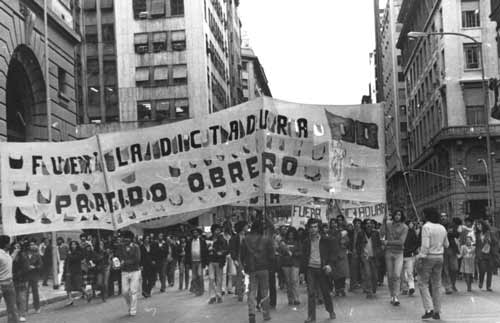 PROTESTER MOT REGIMEN I MONTEVIDEO.
PENAL DE LIBERTAD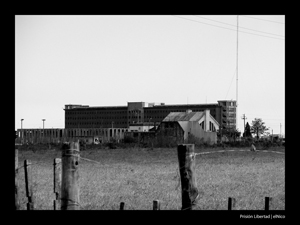 ETT  MILITÄRFÄNGELSE SOM I DAG ANVÄNDS SOM VANLIG FÅNGANSTALT.
PUNTA CARRETAS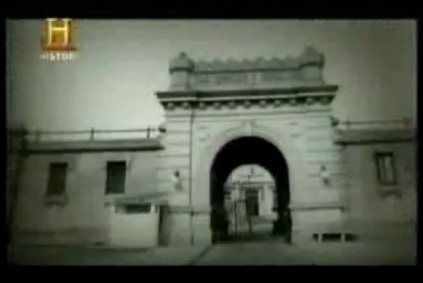 OMBYGGT FÄNGELSE FÖR POLITISKA FÅNGAR & TUPAMAROSGERILLAN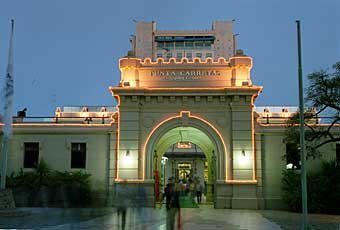 NUMERA SHOPPING CENTER